Most of the time mobile phones choose automatically Internet Setting. But, sometimes you need to connect to the Internet manually then this question appears in your mind How to set Internet setting for android phone? Let's solve this question.
Internet Setting For Android Phone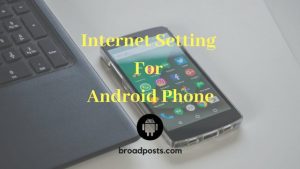 In the case of setting the internet, a customer access only one setting that we called it APN setting. Basically, APN settings your phone reads to set up a connection to the gateway between your carrier's cellular network and the public Internet network.
Open mobile  Setting App.
Find SIM & Mobile Data Or on some mobiles Mobile Networks And go on.
Tap in Sim Card Setting. (any sim card you want to change internet setting)
Here you can see Access point names(APN) go on it.
Your automatically selected APN setting is you can see where. it's selected by your mobile networks automatically and if you want to change APN setting so you need APN setting details. This details you getting from your internet service provider's website. If you are from india then you get all sim cards APN setting from here APN Setting Details. Here I showing JIO APN setting.
Call Bomber APK For Prank With Your Friends
Internet Setting For Android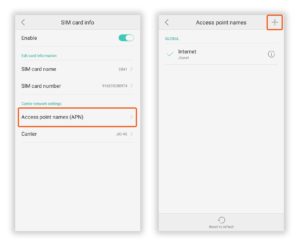 Now click on Add New APN or + sign.
Then provide APN details. (I provide details for JIO APN setting for android  you can find your APN details on the google search for it.)
In the Name field enter Internet and tap ok.
In the APN field enter Jionet and tap ok.
In the APN type field select default or supl.
In the MCC field enter 405.
In the MNC field enter 857.
Select APN protocol as an IPv4/IPv6.
APN roaming protocol is also Ipv4/IPv6.
In the Bearer field select as an Unspecified.
Now save it.
Now internet setting for android phone is done and your internet is work.
This above mention process is for JIO APN Setting and you can if you have any other sim card than you go their websites or search on google for it.