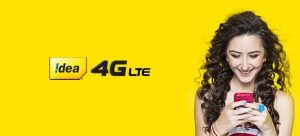 Hey, buddy you want to get free idea internet data so doesn't think more about it. Today in this article I will reveal all the idea free internet tricks on android to get free 4G data.
You can get free idea 4G internet data with some official idea offers and some idea apps that provide unlimited idea free internet. the second trick is contained idea free internet apps.
Free Idea Internet[ps2id id='freeidea' target="/]
To get free internet in I have a two main method that gives you free data to surf the internet by idea cellular.
The first method is related to 4g idea sim card. So you need to 4G Idea sim card. If your sim card is not 4G so just go to the nearest Idea care and upgrade your sim card. Then you able to get free 10GB on Idea.
The second method is based on idea apps. I will suggest you some official idea cellular apps that have given you unlimited free internet data.
One method I reveal in the last of this article is a bonus trick to get free idea internet. This trick does not work on all the idea users so I have not listed in guaranteed tricks.
Idea free internet by activate idea 4G[ps2id id='idea1′ target="/]
When you upgrade your sim card to 4G then apply this method for free 10GB internet data. Let's check the process.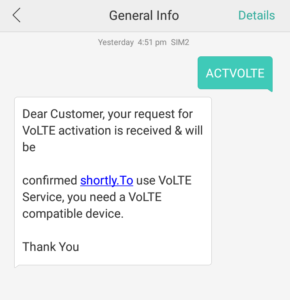 Open your mobile SMS app.
Send "ACTVOLTE" on 12345.
Now they will send you confirmation message in seconds.
When the message arrives in your inbox. then make one call from Idea sim card.
Now you get 10GB free internet data from idea. (Sometime it will take a few hours)
Idea free internet by apps[ps2id id='idea2′ target="/]
This trick is relevant and works from a long time and I think never die in the future. Some official idea apps are available on Google Play and if you download some of the apps then you will get 512MB per apps. But if you want to get more free internet data so you need to do one step in IDEA MUSIC app.
Do share with your all friends and family. When someone downloads it and register with idea number then you will get more 512MB free internet data. You get 512MB/person (Here person means: who register with their idea number)
This trick is no limit of free internet data you can get data hows you work on the app.
Ok, now I have listed all the app those give you free idea internet data.
[table id=2 /]
Bonus Trick For Free Internet Data In Idea[ps2id id='idea3′ target="/]
This trick is actually from the official idea website. But, sometimes it works or sometimes not work. So kindly we not involved this trick into main tricks. Now let's start the process.
Open your browser and go on this link idea free internet.
Now fill up your idea number and click on send OTP.
Verify idea sim with OTP.
Select 1GB/Day package and read and accept terms and conditions.
Now the process is done.
In a few seconds, you get a message from idea your 1GB/Day package is activated for 30 Days. And now check idea balance. But if you have an error in the process so upgrade your idea sim card to 4G, And then try to do it.
If you like this article so share with your friends and family.