Feeling Frazzled? Let's Use This Best Meditation Apps And Get Meditate Daily. This best meditation apps is free to install. And apps are very helpful for daily meditation.
For Download best meditation apps we provide a link of all the meditation apps.
We Know Meditation helps to remove stress and make Mindfulness.
Mindfulness is all about clearing your thoughts and becoming acutely aware of yourself and your surroundings and if it's your first foray into the practice, a phone-based app could be an accessible way in.
We have brought such 5 Apps For Best Meditation. Best way to get meditate go in quiet place, and use one of the best apps which you like to use and meditate. Apps Compiled here is some of them is pro version available but all have Simple free version is also.
So, whether you are a total beginner or you've dabbled before, Best is no in bulk but best is few so, here we are 5 mindfulness apps worth a try.
Best Meditation Apps
Apps Compiled here is free version is so, you can easily download from Google Play And App Store. Some Apps have Holds pro features so, you can pay some bucks and enjoy pro features.
Now Let's Started…
 1. Insight Timer – Free Meditation App
This App is to help calm the mind, reduce anxiety, manage stress, sleep deeply and improve happiness. For those who wish to share their meditation experiences with like-minded users so its best. A clean interface keeps the experience soothing and stress-free.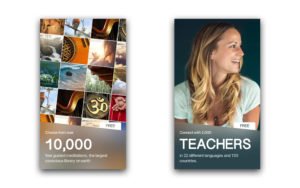 This app is different in all meditation apps because of this have community tab for connecting with friends and nearby users. Insight Timer is  Apps of the Year Winner – TIME magazine.
 2. Chakra Meditation – Best Meditation Apps
Chakra meditation is based on resonant tones which impact the seven chakras – each of which is tied to specific behaviors and imbalances.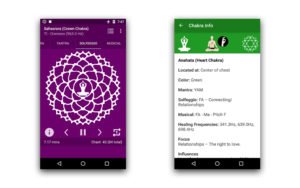 A technique that uses sound vibrations to improve your energy flow. Choose from a range of meditation soundtracks based on which chakra, or energy center, you wish to activate. Information on each chakra, including its location in the body, what it influences, and how you can access it.

 3. Stop Breathe & Think Meditation – Best Meditation App
A personalized meditation practice: the app curates sessions based on your state of mind. Learn the basics of meditation with the help of theoretical explanations.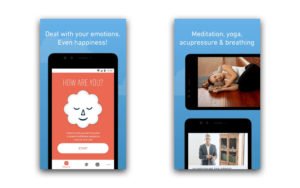 Choose from dozens of free meditation tutorials, or buy packs for specific needs, like "dealing with anxiety.

5 Amazing Whatsapp Tricks That's Really Help You
  4. Calm – Meditate, Sleep, Relax
Calm has 5 million downloads now on google play. Its one of the best meditation app in Google Play. If relaxation is your reason for meditating, so this app may be all you need. Listen to short stories, narrated in soothing voices, to help you sleep better.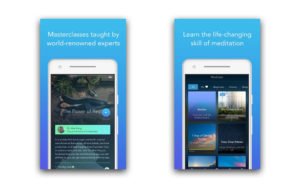 Beautiful scenes featuring ambient sounds and peaceful visuals greet you in this calming app. The free version features few stories and courses, but you need a premium subscription to unlock the full library.

 5. Headspace: Meditation And Mindfulness
The App that turned "mindfulness" into a buzzword, Headspace provides guided meditation sessions that help reduce stress and increase your focus and presence. Makes meditation accessible (offline also) with a foundation of short guided sessions.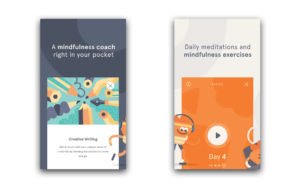 Start with a free basics pack, then subscribe for meditation on everything from anxiety to mindful eating.


Comment If You Have Any Queries