Amazing Whatsapp Tricks
Hey, in this time YouTube and Whatsapp are very popular social media app. And I know you also used Whatsapp for messaging and chatting. If you are always searching for new Whatsapp Tricks  then this article is for you.
Today I give you 5 amazing Whatsapp Tricks that's really useful. So let's get started with first amazing tricks.

1. How To Hide Blue Tick:
If you want hide your read message signal (Blue Tick) then in this method I will teach you how to hide blue stick.
Process:
 First open your Whatsapp app

Than click on three dots and select More Option > Setting >

On next step click on Account > Privacy > And Scroll Down
 
 Now Check Your Read Receipts Is Enable So Make Them Disable.
Now this feature is on when you seen anybody's message then your sender will not see blue tick on message
but here one disadvantage
disadvantage is you also not see your friends blue tick on your whatsapp
2.How To See Anyone's Status Without Showing Your View:
Hey this trick is amazing and you also try out today, when you see anyone's whatsapp status so they also see your name in their status view but if you want your name is not shown in their status so apply this trick.
here the process is same like first trick.
Process:
 Now Open Your Whatsapp
 Click On Three Dots(More Option) > Setting > Account
 Then Click On Privacy > And Scroll Down 
 Now Check Your Read Receipts Is Enable So Make Them Disable.
Hurry Up, Now you  see anyone's status but he/she don't know you see their status try it now and share this blog with friend's
Let's Get Started Our Second Trick
3.Know Who Blocked You ?:
Hey Doubt on anyone to he/she blocked you so don't  confuse today i solve it how to see if anyone blocked you…
Process:
 Open your whatsapp and create a new group 
 Select your  doubtful people in your group 
 Then check your  group members if your doubtful person is in group so they not BLOCK you > but they was not in group so you was BLOCKED.
4.How To Check They Save Your Number:
Hey One if you doubt on anyone he/she save or not save your phone number ? so let's find out and clear this doubt
this process is very easy and helpful
Process:
 First go in whatsapp status section 
 Now check this section some days and if you have no see their story or status in your whatsapp so he/she have not saved your contact number..
5.Check Your Data Usages In Different Group And Chats:
If you want see your whatsapp group shared datd and recived data and another contact text,video,other files so you can check out it easelly let's see process
Process:
 Go in whatsapp app > click on three dots(more options) 
 Open setting > Data and storage usage > Storage usage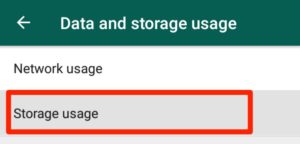 Now check all chats and groups data usages separately
Hey if you have any more whatsapp tricks then tell me in comment section 🙂