WiFi allows individuals to constantly be in the know about what's happening around them. From learning about the latest news and happenings around the globe to staying connected with friends and loved ones to posting on social media, WiFi undoubtedly plays an important role in people's everyday life.
With it being an essential part of life, it is no surprise that many people look for free WiFi just about wherever they go. Thankfully, there are apps to find free WiFi. Read on to learn more about some of these helpful apps.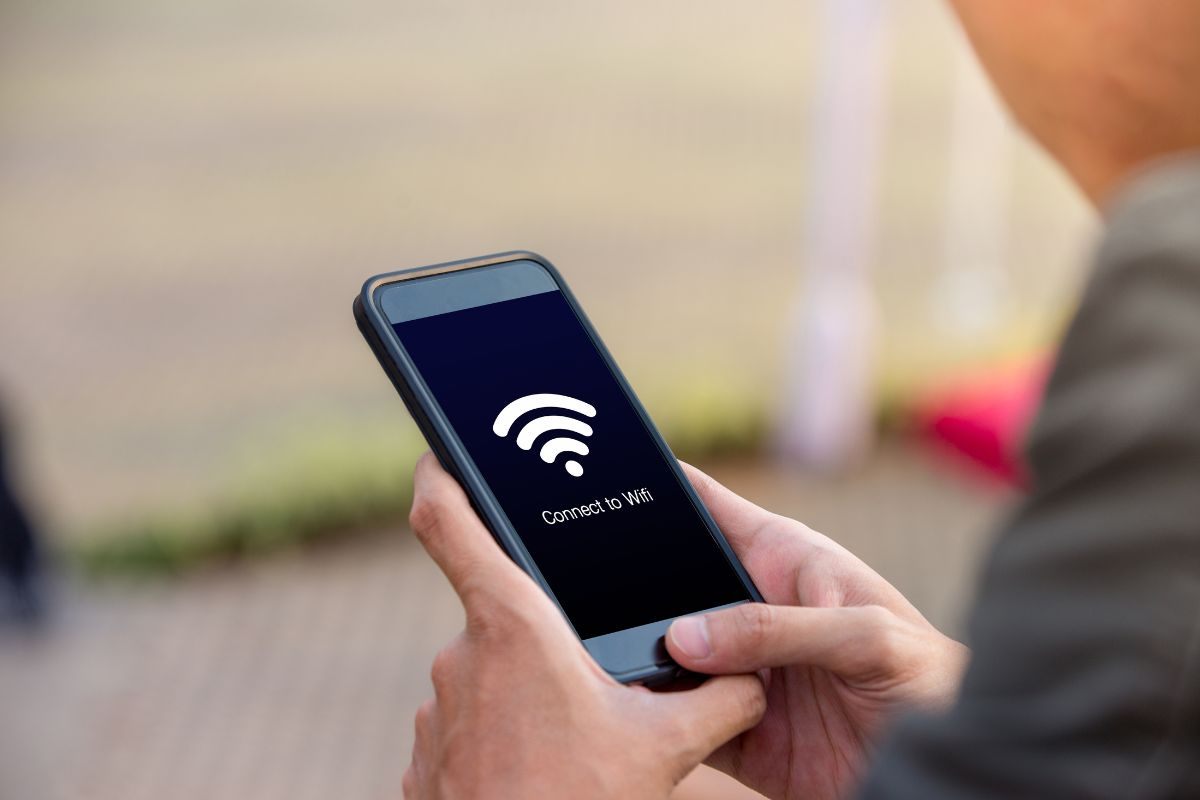 WiFi Map
WiFi Map claims to be the number one WiFi finder app out there against all others in the world. The main idea behind this mobile application is to help individuals find free internet access wherever they might be. WiFi Map works by members of the community adding their own findings and WiFi hotspots within the network themselves. True to its name, the application gives a map that points users to locations of available WiFi networks within the area.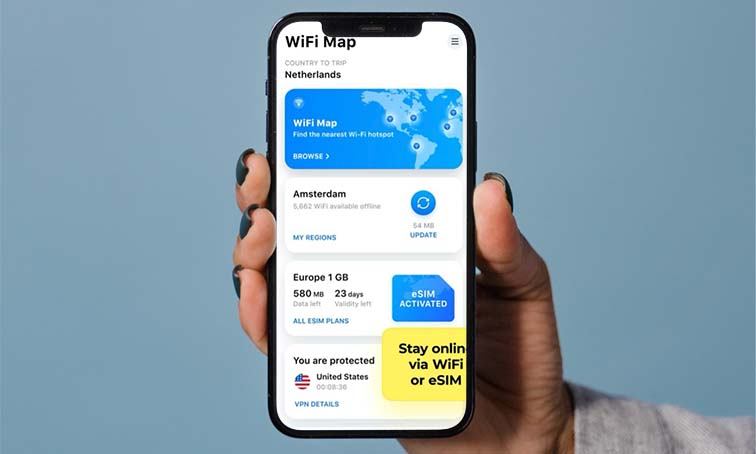 This app shows both public and private connections. The public hotspots usually don't require passwords, but private connections do, and this app provides users with these passwords so that they can connect to the network. For a more secure connection, it also provides VPN servers for people to use. In addition, the app also lets users save network names and passwords offline.
This feature, however, comes with a price of $4.99 as it belongs to the premium version of the app. The pro option also has a more expansive network coverage that goes beyond the one-mile radius included in the free app. Apart from these, there are also widgets that come in handy for travelers, such as a currency rates converter, tips calculator, and the local weather. The WiFi Map mobile app can be downloaded on both the Google Play Store and the App Store.
WiFi Magic
Just as the first two mobile apps, the information that comes through the WiFi Magic apps is from different users who chose to contribute to the system with WiFi networks and passwords that they know. WiFi Magic works by allowing individuals to determine their location and/or their destination and the app will provide users with a list of networks they can see there.
Unlike other previous app listed in this article, WiFi Magic's connections are limited to public networks only. The offline mode is equally noteworthy, given that it lets users download all of the necessary information needed for the particular location they're going to. They can search for networks using the map, through manual search, or by keying in their respective regions.
With a global presence, WiFi Magic truly works its magic by saving people the trouble of getting data and shelling out more money. This ensures connections are available in remote and isolated locations such as central Africa, Greenland, Patagonia, and the like. This app can be downloaded both by Android and iOS users.
Instabridge – WiFi Passwords
Similar to WiFi Map, Instabridge is a mobile app that banks on the contribution and knowledge of other user's regarding the different WiFi networks around the globe. There are 3 million networks that individuals can connect to for free, with each being constantly updated.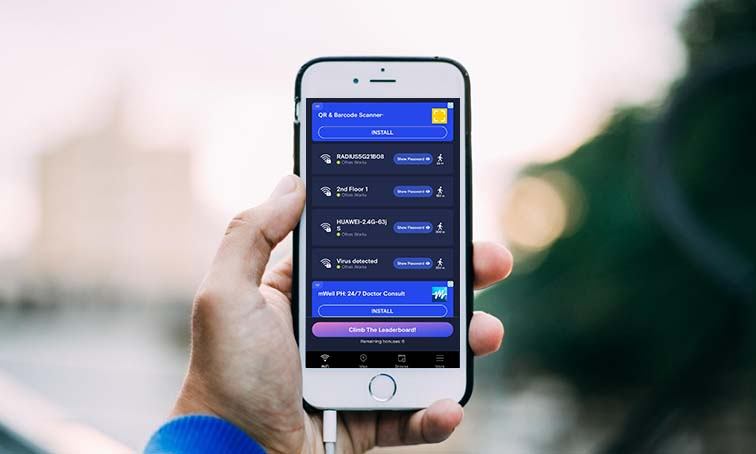 Passwords are likewise given to users, letting them become aware of the active connections available to them. Instabridge even goes the extra mile to connect individuals to any of the available connections right away and makes reconnecting a breeze. Instabridge makes it possible for individuals to find WiFi connections even when they are in offline mode by allowing users to download its lists.
With networks in just about every major city, people are sure to be connected at all times. Individuals can download the Instabridge app on the Google Play Store for Android users, while those who use iOS can get this from the App Store for free. Since this banks on a community, users can also contribute login details of WiFi spots and passwords they come across.
Avast Wi-Fi Finder
Not all WiFi networks are secure. There are also numerous networks out there that pose threats to individuals who connect to these, risking the private information and even the identity of users. This is where the Avast Wi-Fi Finder comes in. The Avast Wi-Fi Finder works by finding secure network connections that users can connect to.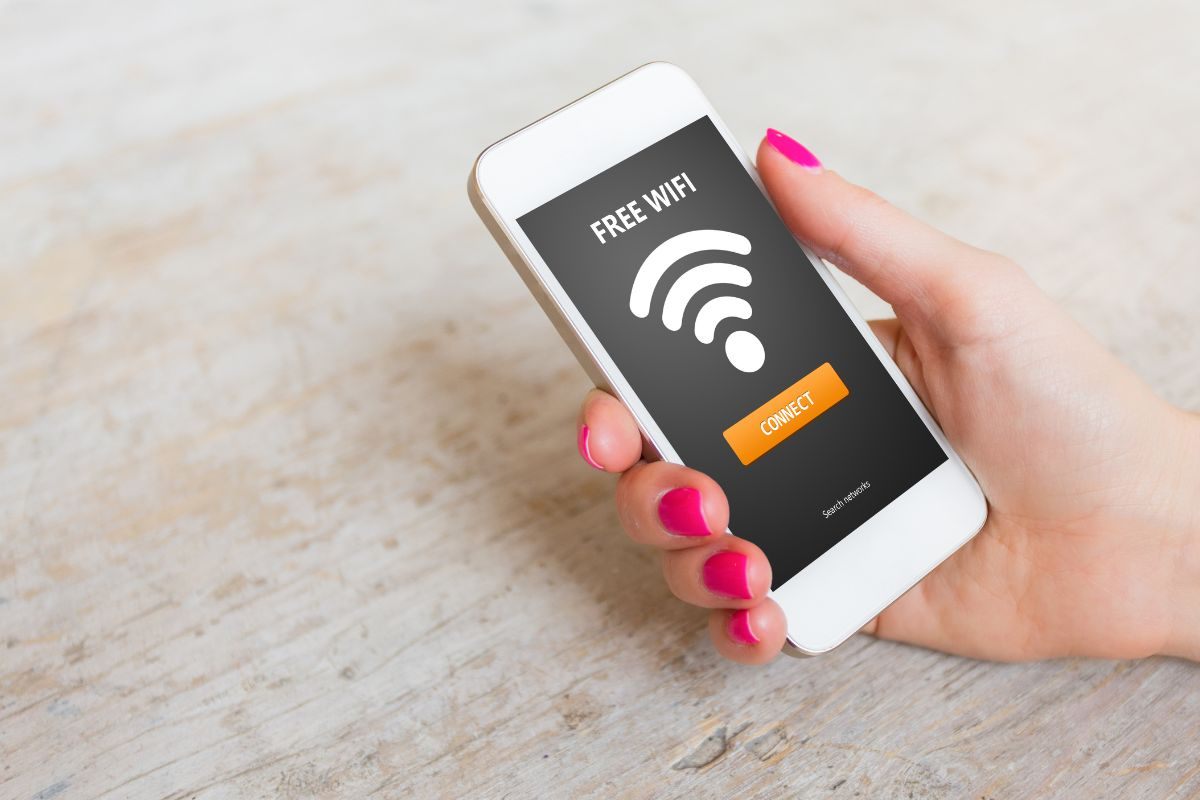 The app runs a security check to let individuals know whether the certain network they're keen on connecting to is secure or not. Of course, it goes without question that the Avast Wi-Fi Finder shows users WiFi hotspots that are near the user and those that they can easily walk to. It goes to lengths to show the security of a network, but more than this, users can also know a hotspot's speed before connecting to it.
It is worth nothing that although free WiFi hotspots are given, first-time users need to be connected to the internet to be able to use this app. Individuals may also need to set up their location for the app to detect available networks in the area or country. The Avast Wi-Fi Finder goes under the name Avast Security & Privacy. It can be downloaded on iOS and Android devices and this covers all the aforementioned features and more.
Wi-Fi Connect – Internet Access
Initially called WiFi Finder Free, Wi-Fi Connect is one of the apps that are only available on the App Store for iOS users. Despite this, the app is extremely helpful in letting users know about free public spots where WiFi networks exist. To help individuals get smoother and more seamless connections, Wi-Fi Connect likewise provides passwords to users. This is available in different countries and continents, including Europe, South America, and Asia.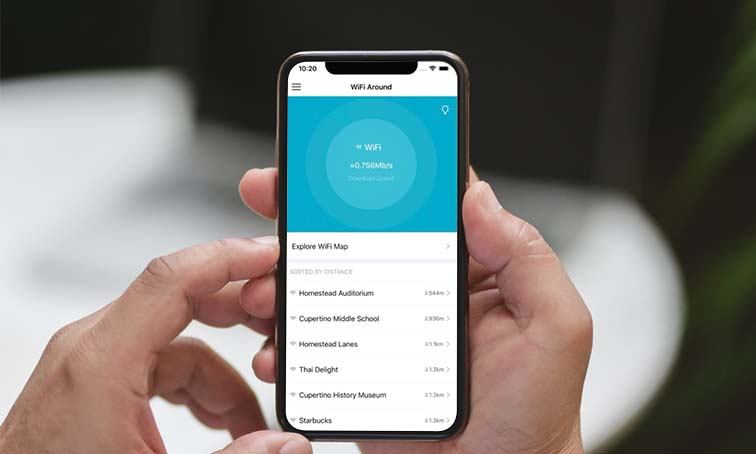 In fact, more than 50,000 cities around the world are covered by the app. What seems to set this WiFi finder apart from the rest is that it gives users the option to save places for future use. This can come in handy for those who are going off the grid and are looking to use networks to work offline.
The map provided by the Wi-Fi Connect app also shows real-time WiFi hotspots near users. For those who want to search by city, address, or country, they can also do so in a pinch. Those who want to share or edit new hotspots may also do so.
Osmino WiFi
Osmino WiFi makes it possible for users to connect to hotspots wherever they may be in the world. Touted as a WiFi manager of sorts, it readily shares WiFi hotspots and their respective passwords, may it be public or private connections. Easy to use and user-friendly, the Osmino WiFi app automatically searches for available networks once the app has been opened.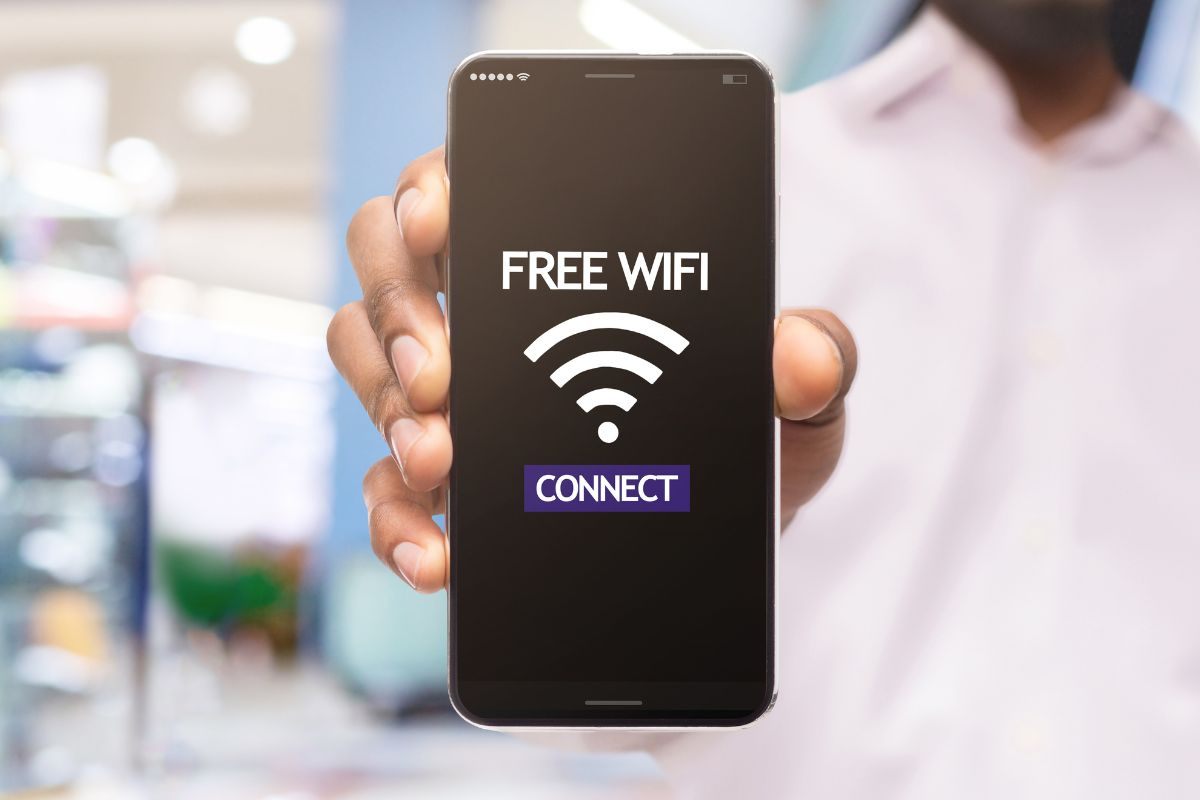 Alongside this, the passwords for the corresponding connections, if any, are also searched for immediately. The in-app map lets users see the closest connections available to them. Individuals will find it helpful that there are hotspot and location reviews given by fellow users, letting them gain more insight into the connection in question.
Osmino WiFi app users may share their WiFi password with just the click of a button with other app users. The app can be downloaded through the Google Play Store and the App Store.
WiFox
Travelers around the world spend time in different airports for hours at a time. This can get quite boring, especially without internet connections. Thankfully, WiFox comes to the rescue. The use of WiFox comes with a price of $1.99. However, the features of the app more than makeup for its affordable price tag, especially as it gives users an updated map of airport and airport lounge networks and its respective passwords around the world.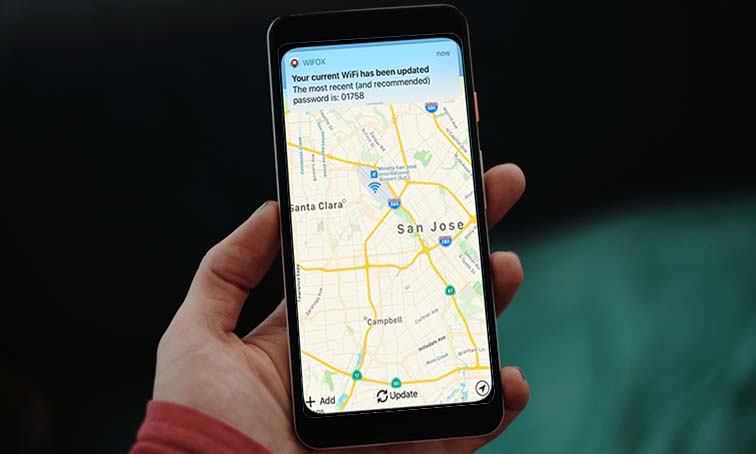 The map containing the WiFi networks and passwords can also be downloaded for offline use, making it ideal for those who are on to go to still get the information they need. Users can simply copy and paste the passwords on the screen to their clipboard for easy use whenever they need it.
WiFox is a great help for those who have long layovers or who have delayed flights. With such WiFi connections and passwords, they can readily access airport lounge networks without paying for upgrades associated with this.
Find Wi-Fi & Connect to Wi-Fi
Last but certainly not least on this list is no other than this WeFi-powered mobile application. Called Find Wi-Fi & Connect to Wi-Fi, this app functions to give users around the world an extensive database of free and safe WiFi hotspots they can connect to.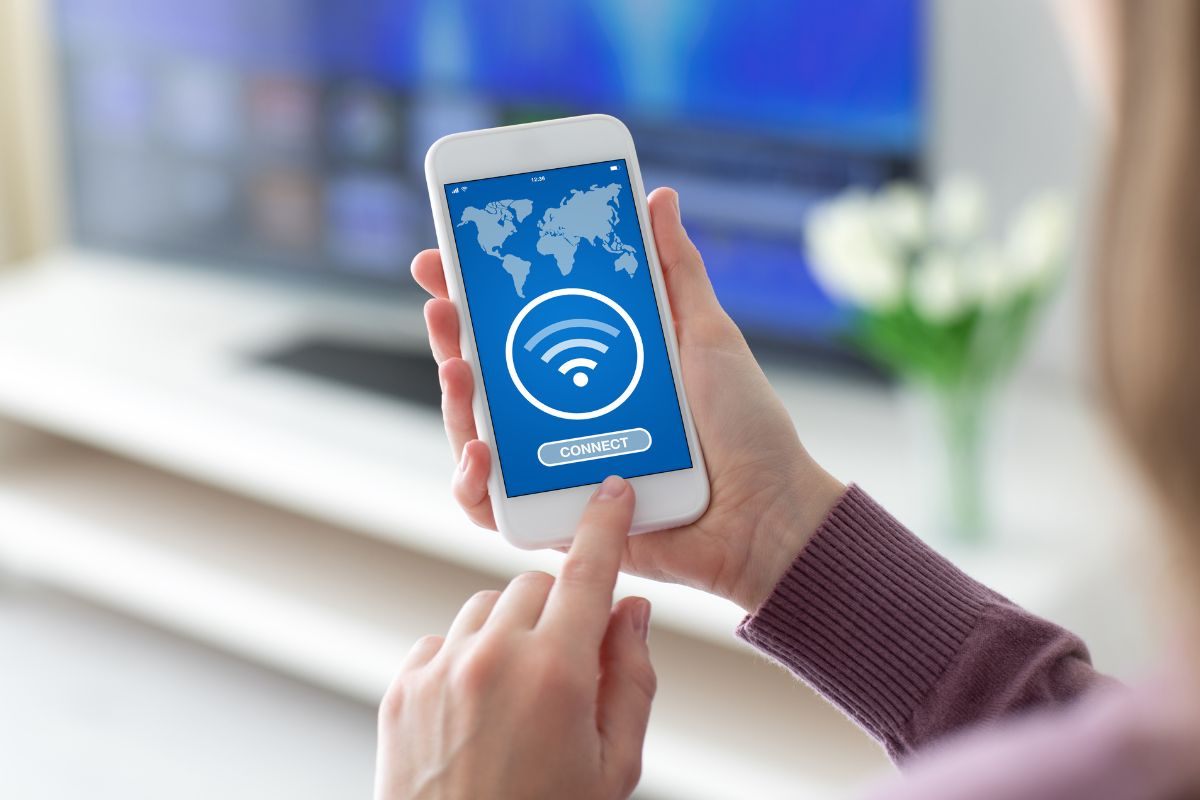 This app works by immediately connecting users to networks available near their area, and at faster speeds, too. Similar to other apps here, this one also has its own map that shows users where the free WiFi hotspots are.
The only drawback to this app is that it is only available on the Google Play Store, so only Android devices can use this.
The Takeaway
Finding free WiFi networks can be a challenge. With these apps to find free WiFi, however, users will be more than equipped to make strong network connections wherever they might be. With these apps and an offline GPS app, you will be ready to take on any city around the world!
References
App Store –
‎osmino WiFi on the App Store

App Store –
‎Instabridge – WiFi Passwords on the App Store

iOS –
‎WiFi Magic by Mandic on the App Store

App Store –
‎WiFi Map: Internet, eSIM, VPN on the App Store

iOS –
‎Avast Security & Privacy on the App Store

App Store –
‎WiFi Connect – Internet Access on the App Store