Are you in High School or Collge and Not enough money to bought Chegg subscription? And Looking for Chegg Answers For Free. Then the answer is this article will help you a lot.
In this article, you'll find some ways to Get Chegg Answers Free and Textsheet Alternatives. Yes, you do not have to pay even one penny for it. There are some ways to do it. That I revealed in this article. 
Chegg is the most popular company that provides Textbook on Rents In America. They also help students in Homework, Solution of answers, Online Tutoring, Expert Q&A and Much other educational work as well. With all these features Chegg's paid Subscription worth for it. But not all have enough money to buy it.
How To Get Free Chegg Answers
In the past using Textsheet and some other sites you can able to found Chegg Answers without cost or payment. You have to just copy your Questions page link and paste on those sites for answers. But at this time those sites are getting down.
A new method for Chegg Free Answers is a bit different compared to the last one. In this, you have to invest some more time. But overall it's good because it's free.
This also a kind of websites where you'll find any books or any questions for free. Just needed a book name or ISBN anyone.
Textsheet Alternatives
In this method, we're going to introduce you to some Textsheet Alternatives. You can also use b-ok for getting any book.
This is a Free Homework Help and Answers portal. The site is to let you get books for free that from Chegg you get in the subscription. If you're not interested or already know this method then please skip it and go on next one.
1. Open Chegg and search for the Book or Question you want to get the answer.
2. Now the question is from any book. So copy the name of the book. In the below image, you can see only the First step of answers will appear.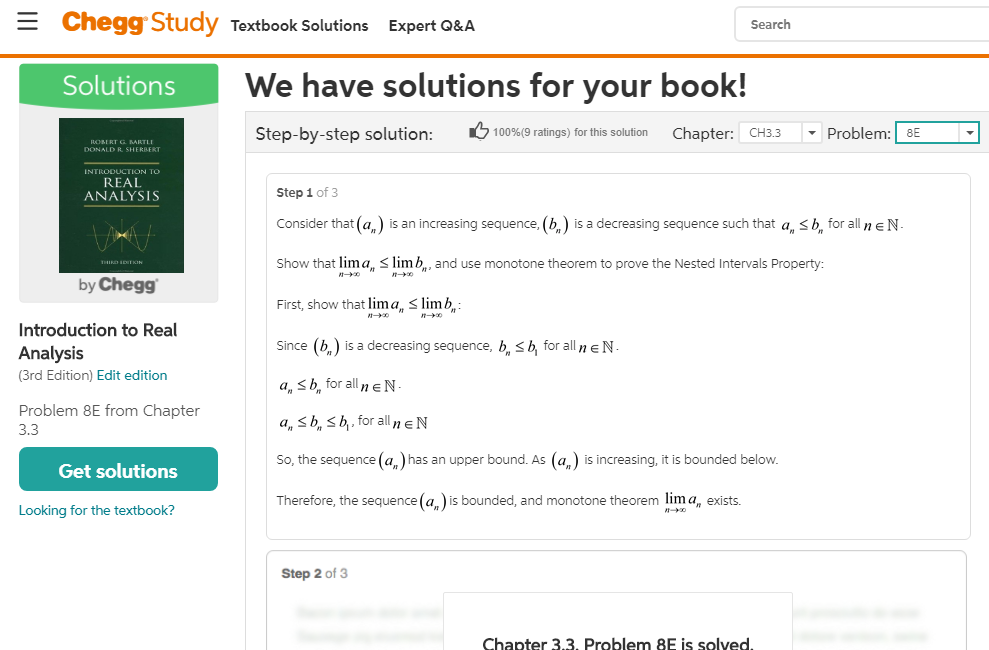 3. Open a website in your next tab slader.com
4. Then search for a book that you selected to see answers. (ex. Here book name is Introduction to Real Analysis)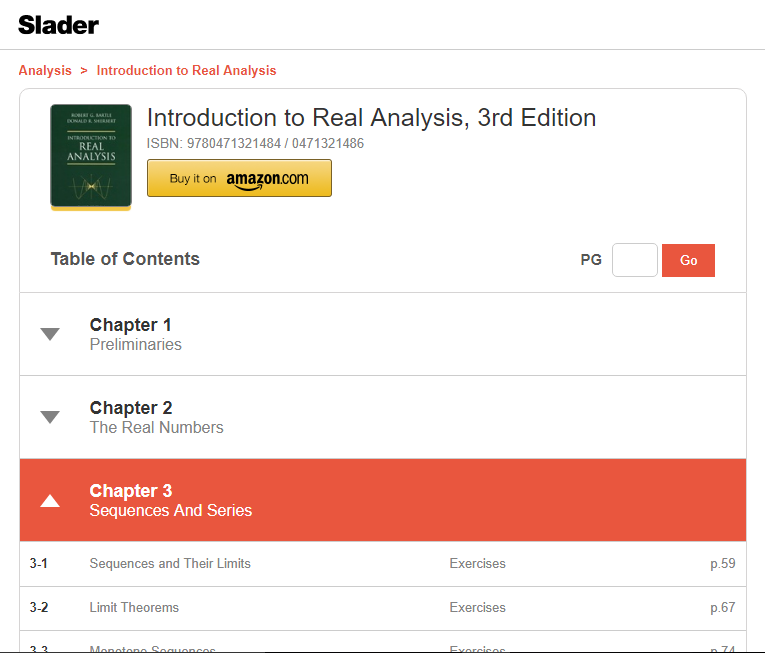 5. Copy a Chapter and Exercise pages from the Chegg and find it in the Slader. You'll get the exact problem's solution over there.
On the slader, The solution is in the image and in ruff work also. So you can understand more. If you're a tutor or in the field of teaching then you can also contribute to Slader. If you can't able to access Slader then in Alternativ of this you can use those sites:
Also a very good Alternative of Textsheet. A simple and clean overview of the site. Over 4986322 study documents and 144739 study flashcards are on their database you can find needed from there and it's absolutely free to use.
Just the amazing thing if you want to see any of the document or flashcard you have not to log in there. Search get and close. It may save lots of time of students.
If you want to use the site the method is simple. Open Studylib.net and search for your problems or particular book or flashcard. You getting hundreds from them. Choose yours and get it.
This is two are the only best alternatives to Textsheet. And if you know any other then comment below we try to include it in this list.
How to see Chegg Answers Free On Reddit: 
On the Reddit, you'll get some guidance from community CheggAnswers/ Where many people are helping each other. You can also take advantage of that.
Wrapping Up:
Hey guys, Hope you got much knowledge for your problem from here and now able to get solve the thing. But if you still suffer from this problem then please comment below I try to solve your problem.