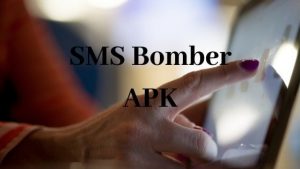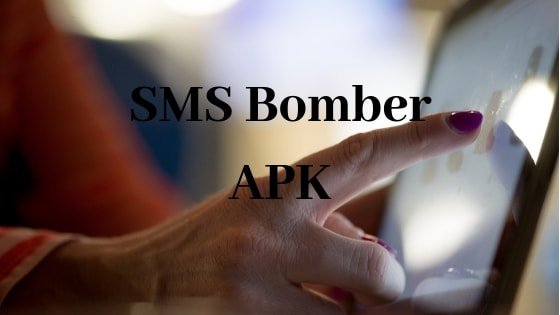 Want to prank with your friends so this article is very helpful for you because I found one a really working SMS bomber for android, ios and windows working on all platform. This SMS Flooder trick also works for you but I have one suggestion to you please don't make a miss use of this SMS bomber apk to irritated someone.
Particularly SMS bomber makes a flood of SMS in anyone's mobile that you want. Usually, SMS Flooder is used for the prank with people. but, some have used it for irritated someone so I suggest you please don't use it for this kind of work.
If You want to prank with your friends with call bomber. So I have written article also on call bomber apk.
SMS Bomber Or SMS Flooder
Let's know how this is works. This app name is Bombitup. Basically, this is online services. when you dial someone's mobile number in SMS bomber apk. First app is finding if a number was in the protection list of the bombitup. Then the process will stop. and if the number is not in it so bomber making SMS from the automatic server.
which kind of SMS is sending? SMS is like an OTP and Offers etc. messages from online companies. Here an SMS sender is not associated with Bombitup. but bombitup is made a script for the automatic mobile number register on online sites. so sites make an OTP on victim's mobile number. That's the process behind this kind of services you can also get this kind of SMS bomber script from GitHub.
How To Use SMS Bomber?
For using SMS bomber you need to download bombitup apk from here.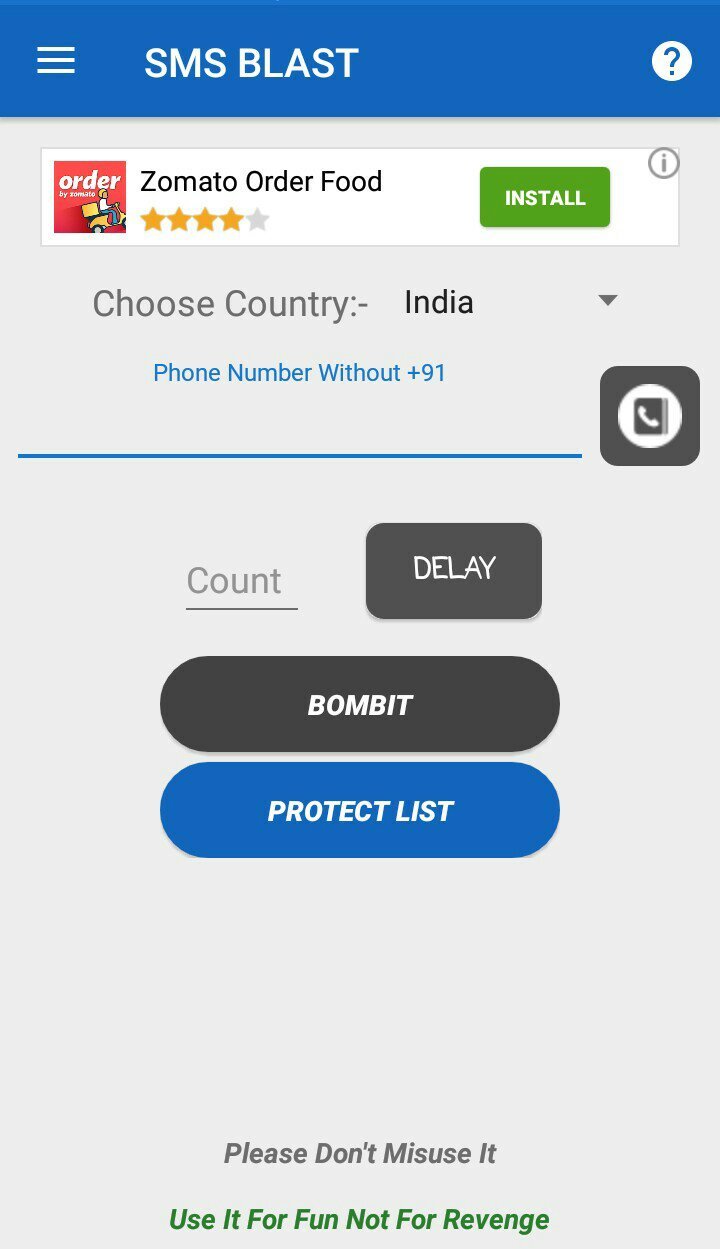 Launch the App.
Now select your country and dial a number of friends or select from Contacts.
Now in Count put a number of sms you want to send.
Select delay if you want. If you select a delay of 2.5 second then SMS sending 2.5second per one.
Then click on BOMBIT.
Now process will be start and sms is sending one by one.
Other Feature Of Bombitup Apk:
This app has also more features for use. I have listed all the feature's here: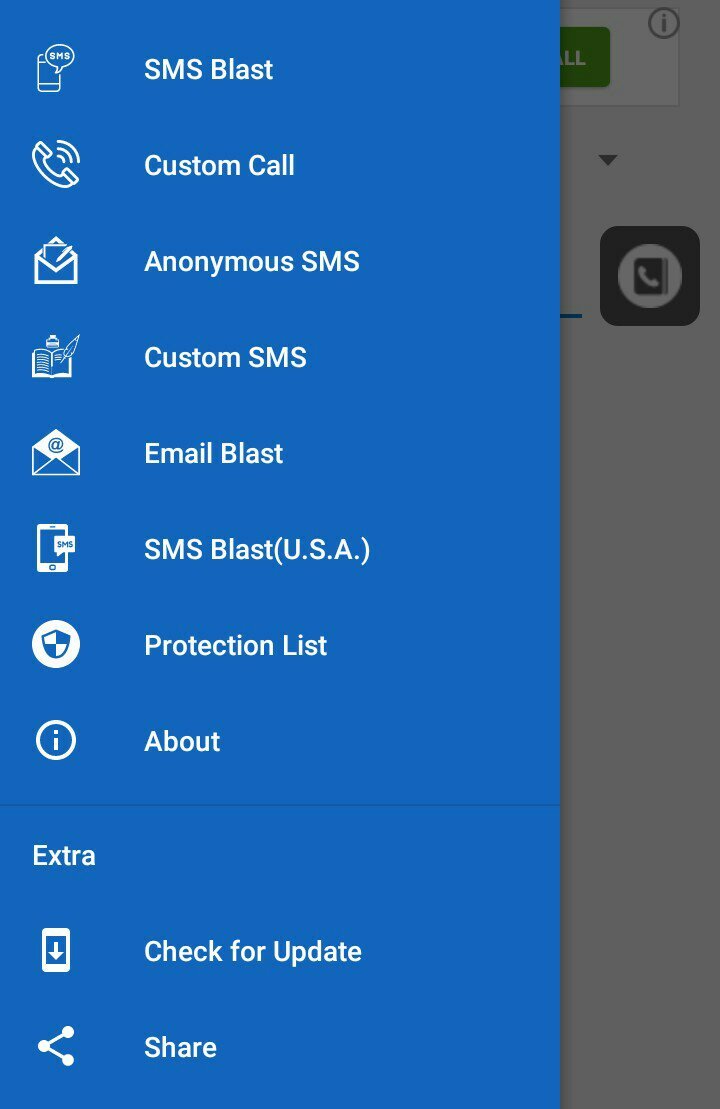 Custom call
Anonymous SMS
Custom SMS
Email Blast
SMS Blast(U.S.A.)
This all the feature are you getting in this app.
One more amazing thing about this app is you can protect your number from this kind of SMS Bombing with protection list of this app.