Finally, it's now easy for you to play the Mario Kart Tour game on your Android and IOS devices. This is a fun game that pits one player against another from around the world in silly races.
Unfortunately, the game does not allow you to choose a race against someone specific or people just yet, although you could add your friends on Mario Kart and then compare the scores. There is also an option for a multiplayer button on the Mario Kart Tour Menu.
This button is, however, currently grayed out with the words "inbound" written on it. It is likely to become available shortly. For now, compare the racing scores with your friends. We have, however, outlined for you how to add friends to the game below.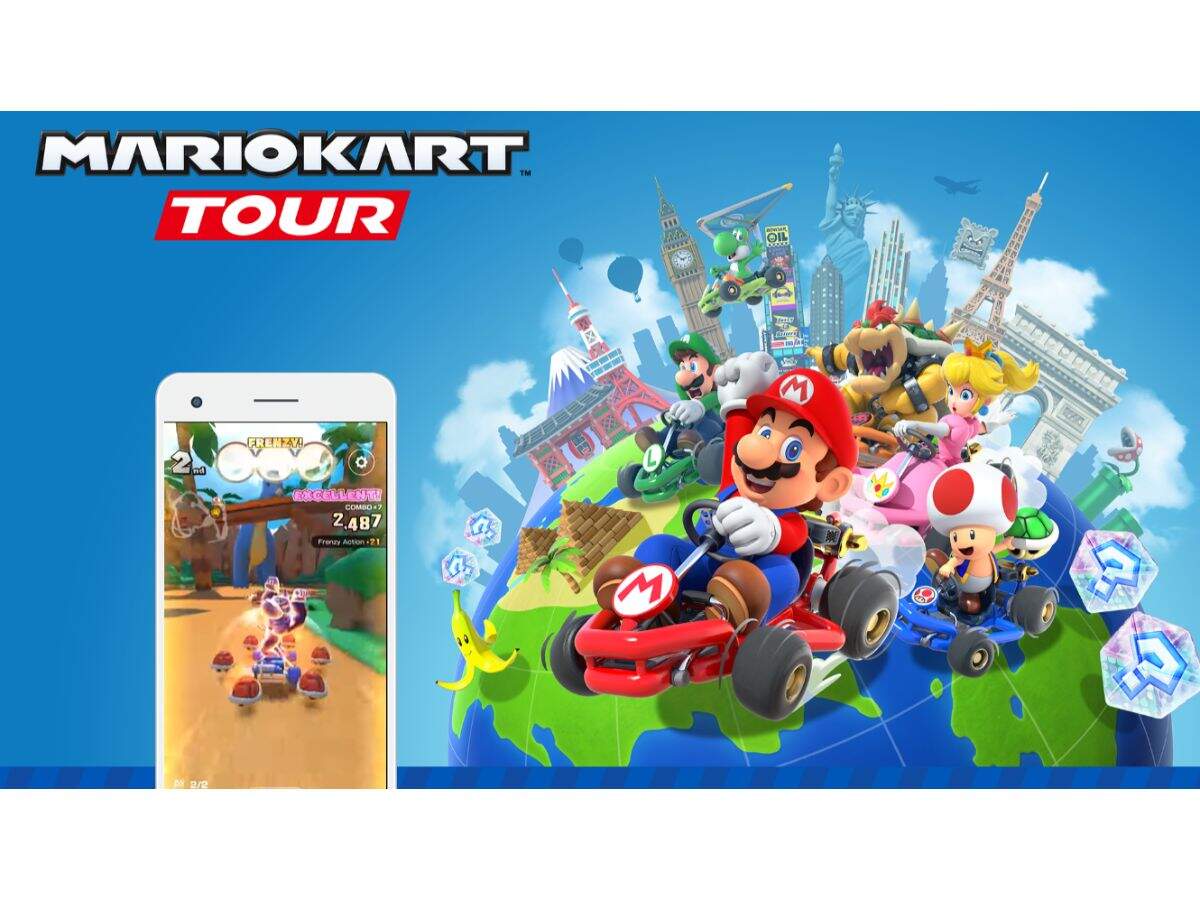 What Exactly Is Mario Kart Tour?
This is a mobile app that is available on Android and iOS devices, and as mentioned above, it is a racing game that is a simplified version of the classic game – Nintendo.
The cartoony characters usually race around the tracks, and they use silly items such as shells and banana peels to trip other players.
Now, what makes the game fun is its many features and courses that are seen in the previous game as well. There are new courses that are inspired by real-world locations such as Tokyo and New York.
These real-world courses usually get swapped out every two weeks, so you can have plenty of fun with new locations to race through.
Current Functionality
Currently, there is a roaster of around 34 characters that the players can acquire. You will see familiar faces such as Peach, Bowser, and Mario. You will also see brand new racers such as Pauline from the original Nintendo Switch game and super Mario Odyssey.
You are also going to find familiar items, karts, and gliders. These you must have seen from the previous games. The game also gives you the appearance of racing against other players by slapping their user names onto the AIs; however, you are racing with a computer.
Now, you may not be able to race against specific friends just yet, but you can compare scores with them as we have mentioned above so you can see who the best racer is.
Here's How You Can Add Friends On Mario Kart iOS
To do this, follow the following step by step guide.
Start by opening the Mario Kart Tour app.
When the main menu has loaded, tap on the button at the bottom of the screen, and elect on the friend's icon.
Next, click on the add friend button. You will need to exchange your player ID number with your friend. Your Player ID can be found near the top of the blue box.
Next, you will be required to know your friend's player ID so that you can enter it. Tap on the box that reads "Enter the player's ID."
Type in or paste your friend's ID number, and Voila! YOU have added your friend, and you are not connected. You will see who among your friends get the highest scores.
Conclusion
That is the simple procedure of adding a friend to the Mario Kart iOS. Just ensure that you have your friend's ID number, and you will be good to go. Once you have added them, you can see how they are racing and their racing score.
Mario Kart Tour's ability to race against each other will come in the future. But, considering that this is a fairly new game, we expect racing against your friends will be an option pretty soon. Meanwhile, get racing and see how well you will stack up against your friends.