English is a universal language and if you want to travel the world and be able to communicate with everyone, you should start learning the language as early as now. You can learn the English language through online learning apps.
With the right app, you can develop the right skills to become proficient in English. Here are some amazing apps to learn to speak English.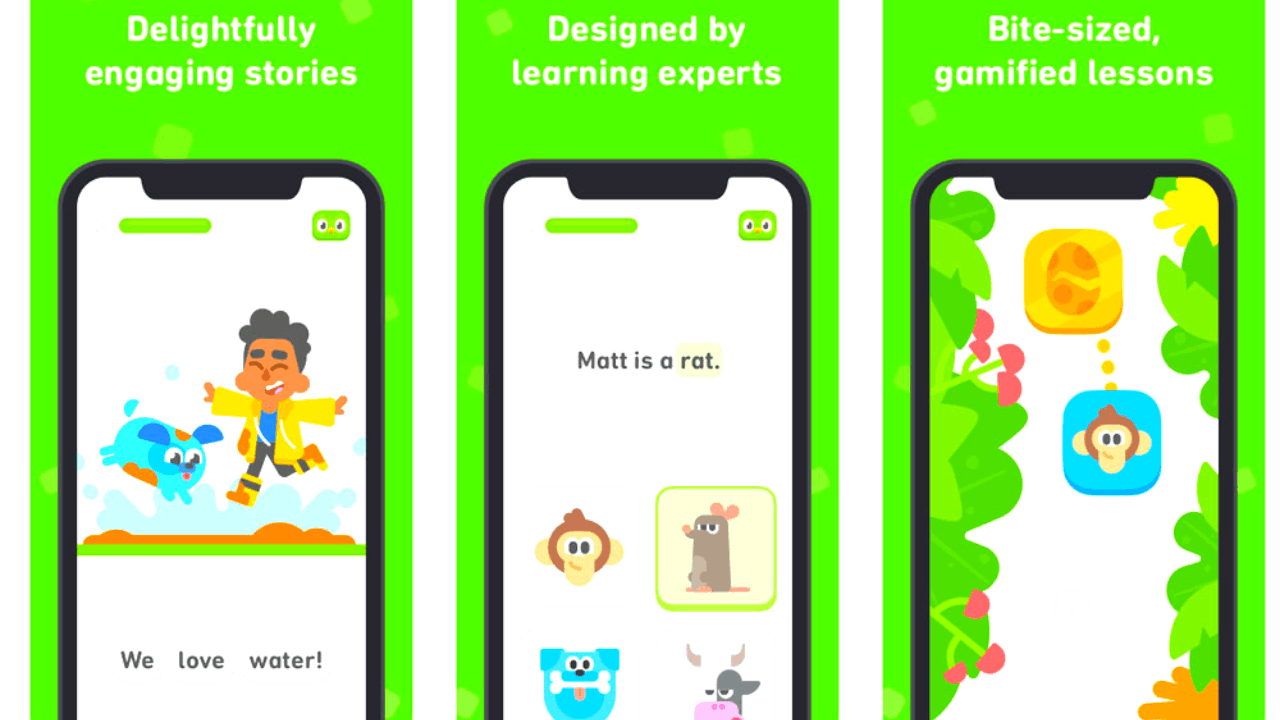 Duolingo
Duolingo is probably one of the most popular English learning apps in the world. The app also helps users learn other languages like French, Spanish, German, Italian, and more.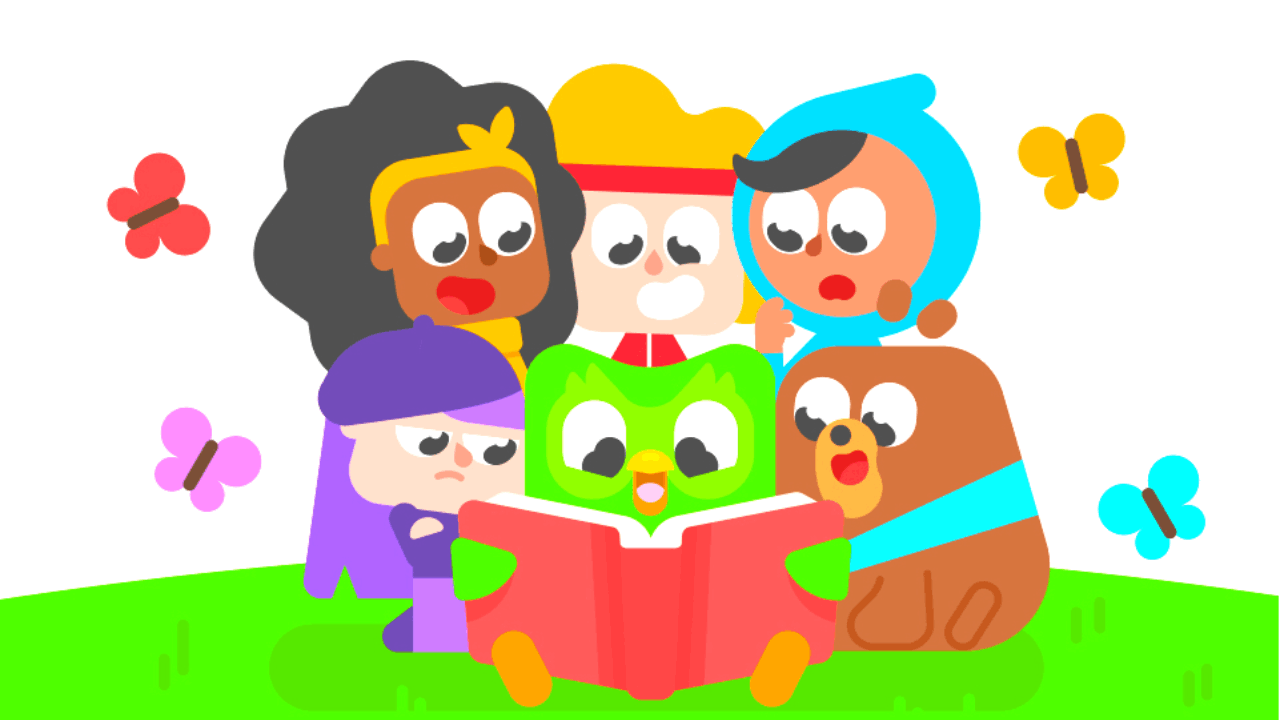 Each lesson is broken down into simple steps that are designed to make it more easily digestible and easy to understand. Most lessons include audio clips so that users can also practice how to pronounce the words.
There are also quizzes and fun interactive activities to help you learn more. Duolingo offers a very effective way to help you learn English by allowing users to go at their own pace thus avoiding overwhelming them with the lessons.
Babbel
Another great example of a good online language-learning app is Babbel. Babbel lets you learn English and many other languages using interactive courses that help you understand while also having fun.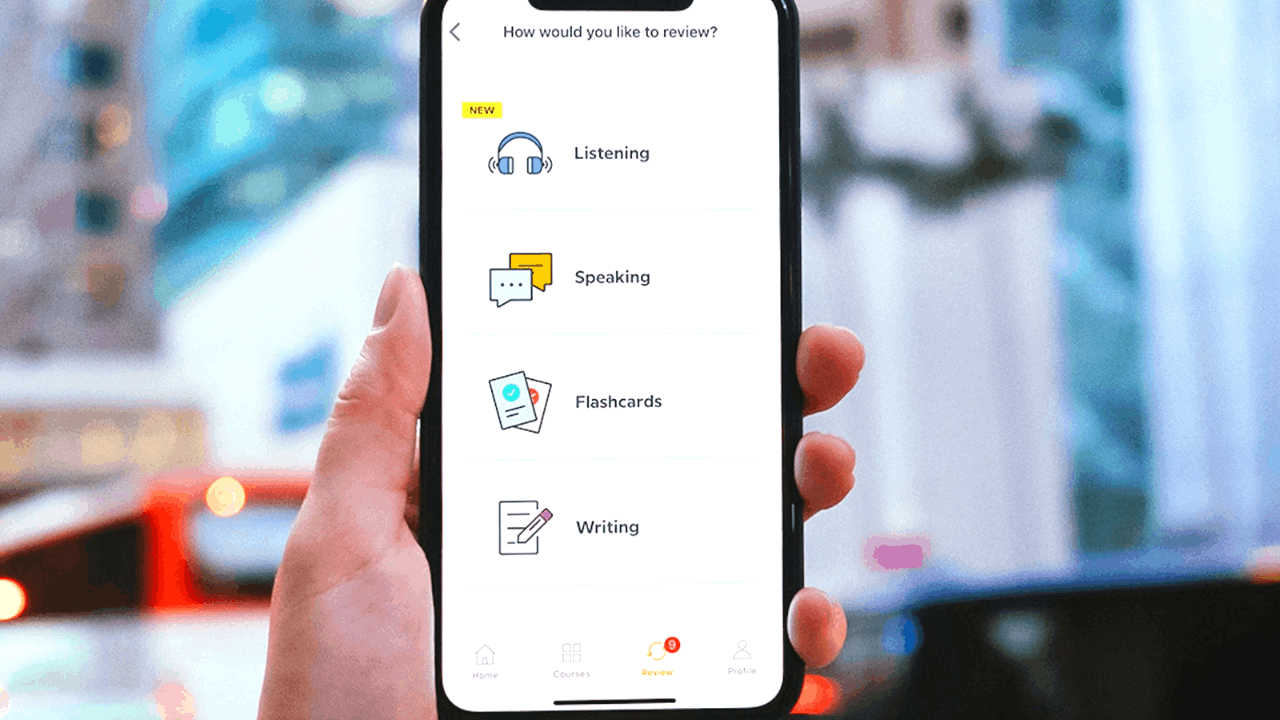 The courses are designed to help improve your listening, reading, speaking, and writing skills. The app also features a full range of resources like dictionaries, grammar lessons, practical conversation pieces, quizzes, and games.
All of the courses are tailored perfectly for those who want to learn English fast. With its speech recognition technology, Babbel allows its students to receive immediate feedback from their lessons.
Memrise
Learning English can be difficult for a lot of people who do not speak the language. This can be even more challenging for people who are not exposed to the language beforehand.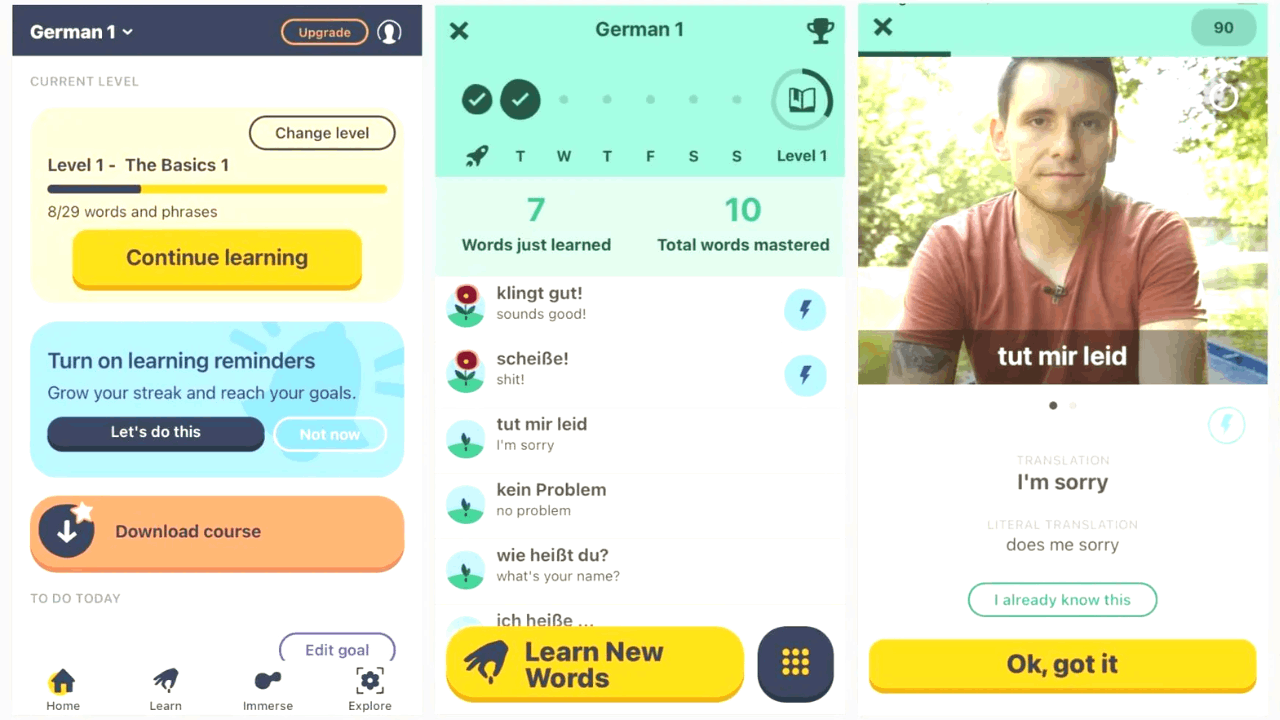 This is why Memrise is often recommended for users who want to learn English as it uses a wide range of topics for the users to focus on. The app offers a variety of learning methods that include audio clips, video clips, quizzes, flashcards, and many others.
The lessons cover different topics like grammar, vocabulary, culture, pronunciation, and many more. Lastly, you'll also have the option to track your progress and set goals for yourself.
Rosetta Stone
Rosetta Stone is a great app for learning English because it offers a very comprehensive approach that covers a lot of aspects of the language such as grammar and pronunciation.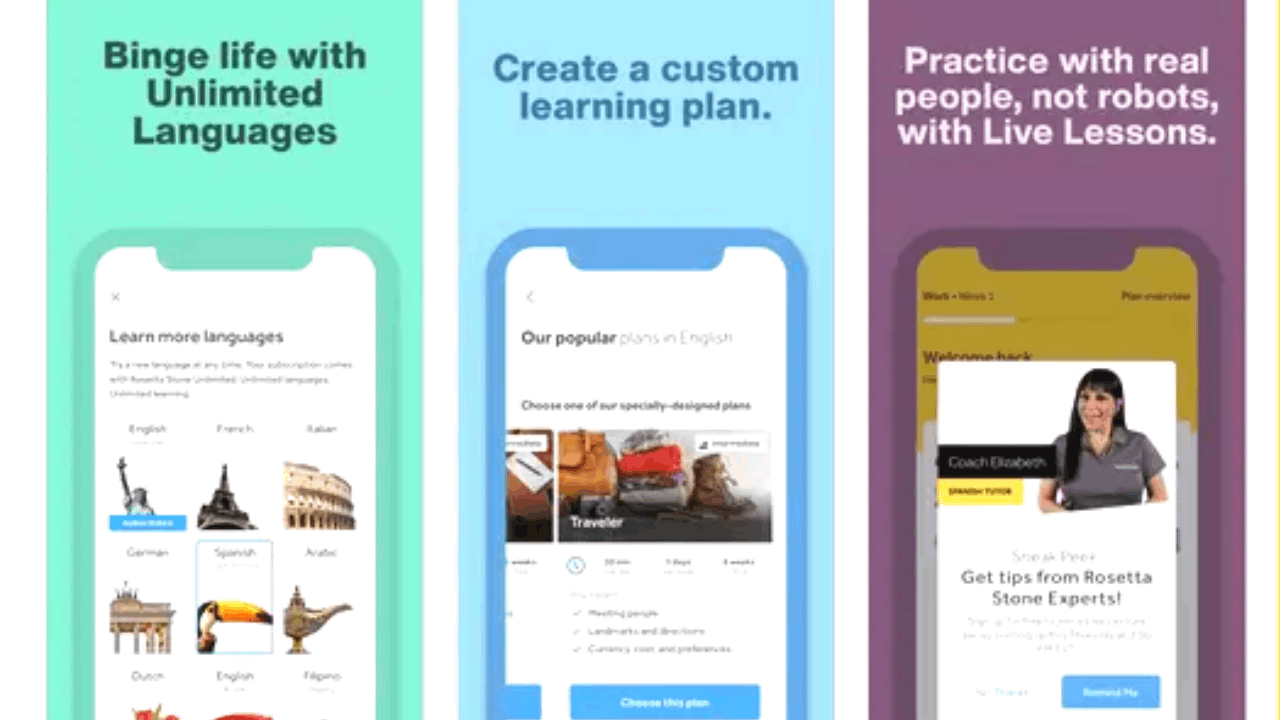 To use the app, create an account and choose the language level so the app can gauge the type of lessons you need to have. You will then gain access to lessons, audio recordings, and simulations to help you in learning the English language.
There are also other additional resources that you can take advantage of such as flashcards and quizzes to help reinforce what you've learned.
Lingopie
Learning the English language can be both fun and exciting and now, you can do so with the help of the Lingopie app. With Lingopie, you get to learn a new language by watching movies, TV shows, and telenovelas that are in your current language.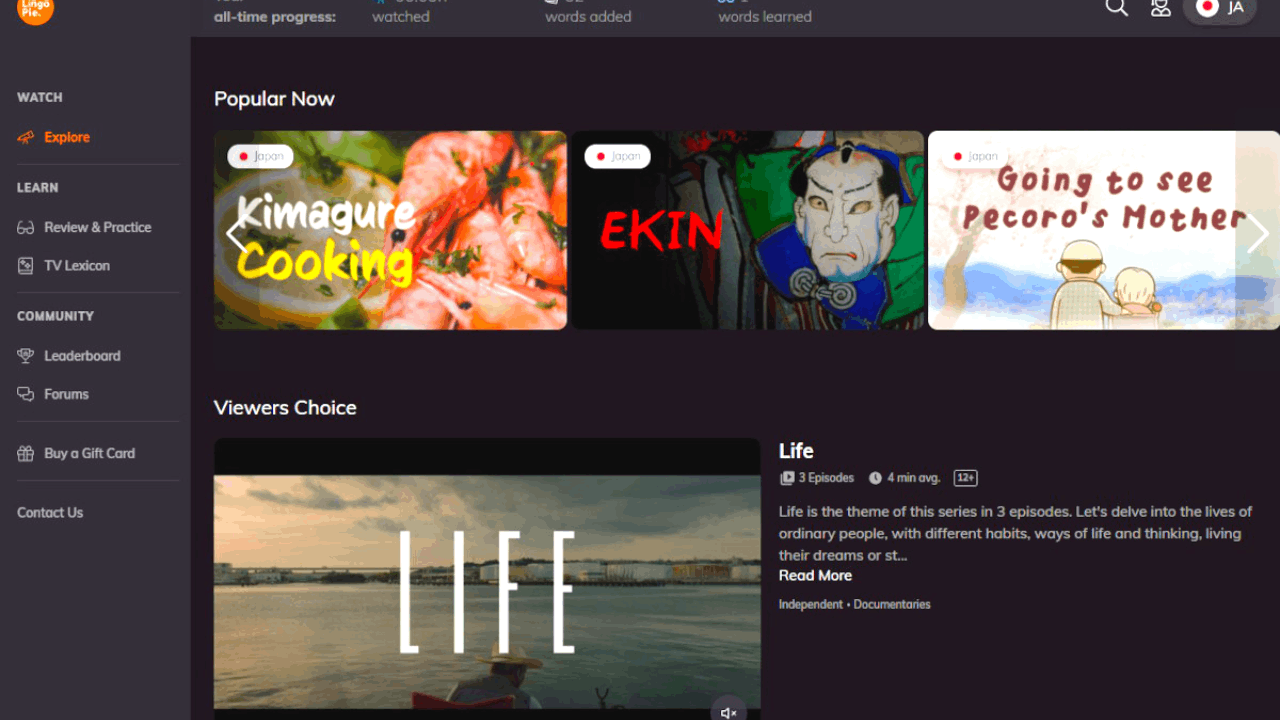 The subtitles are turned on and you can quickly tap the word, phrase, or sentence to get the English translation. At the end of each lesson, you'll be able to review all the words and sentences that you have interacted with to see if you can still remember them.
There is also a progress tracking option to help you track how well you've done so far. To use the Lingopie app, download it from the Google Play Store or the Apple App Store.
FluentU
FluentU is a language learning app that provides its users with personalized practice activities to reinforce the material that has been learned through the hundreds of lessons found on the app.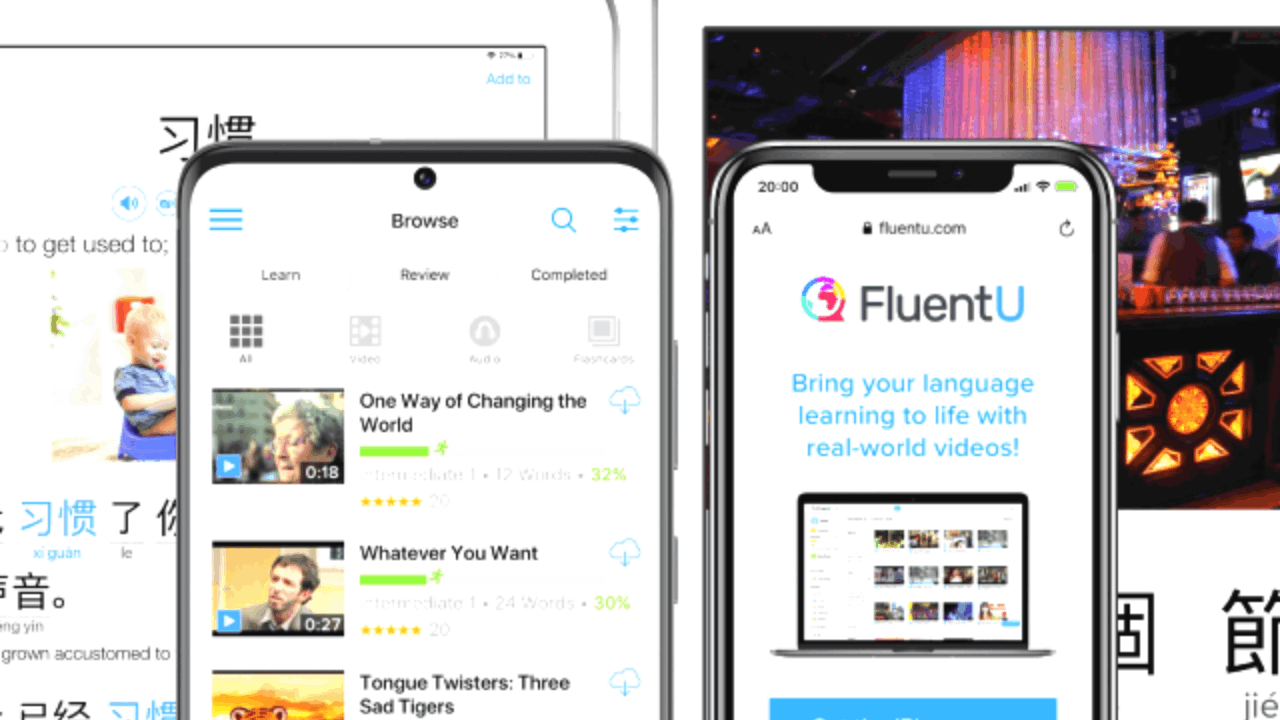 These activities include quizzes and games that are tailored to the user's level. FluentU uses interactive subtitles to help learners understand different content from videos.
To use FluentU, all you need to do is select the desired language level and start watching the videos. You can then choose any word from the subtitles to see its translation and definition. This helps users expand their English vocabulary, grammar, and more.
HelloEnglish
As Asia's most popular language-learning app, HelloEnglish is commonly used in the region to help people learn English. The app has a wide range of features that make learning English a lot easier to do.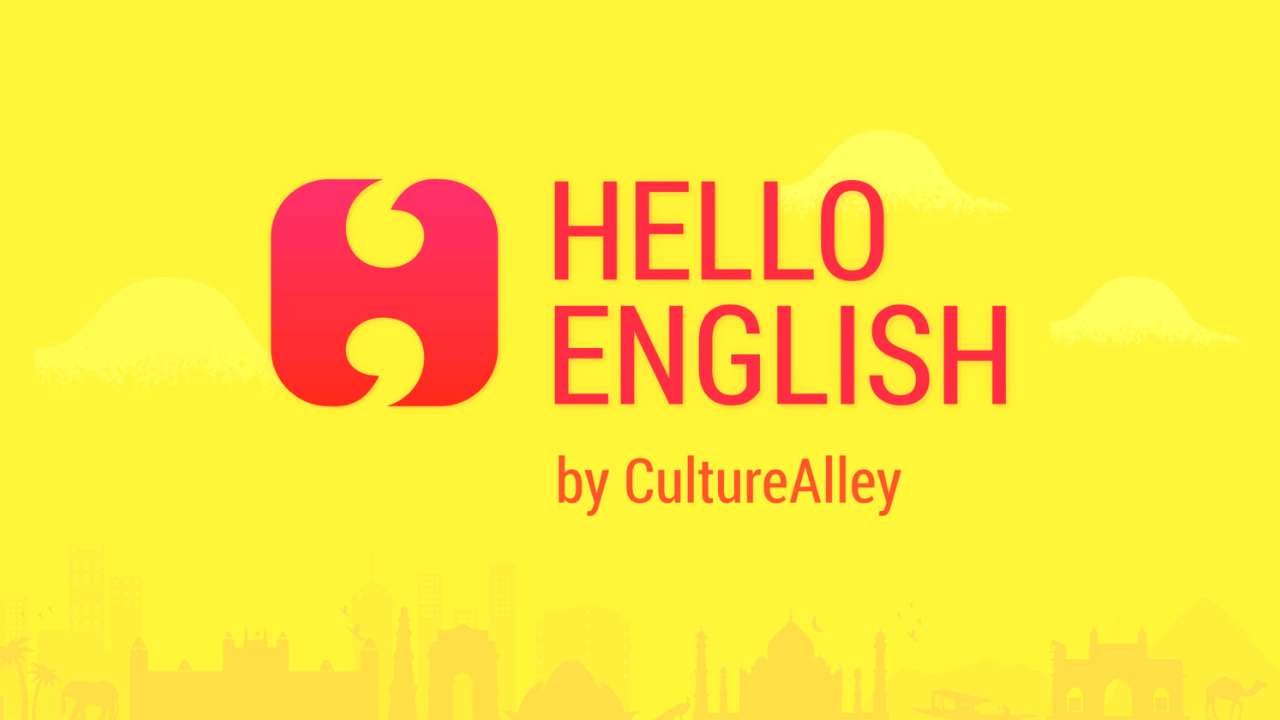 It has personalized learning paths based on the user's English proficiency. You can also track your progress and even receive immediate feedback on your performance.
The app features a library of resources that can help you improve your English language skills. These include dictionaries, grammar guides, and more.
Lingoda
Lingoda might not be your traditional language learning app but it is one of the most effective ways to help you learn English. The app gives you access to online classes where you can learn how to speak, read, and write in English.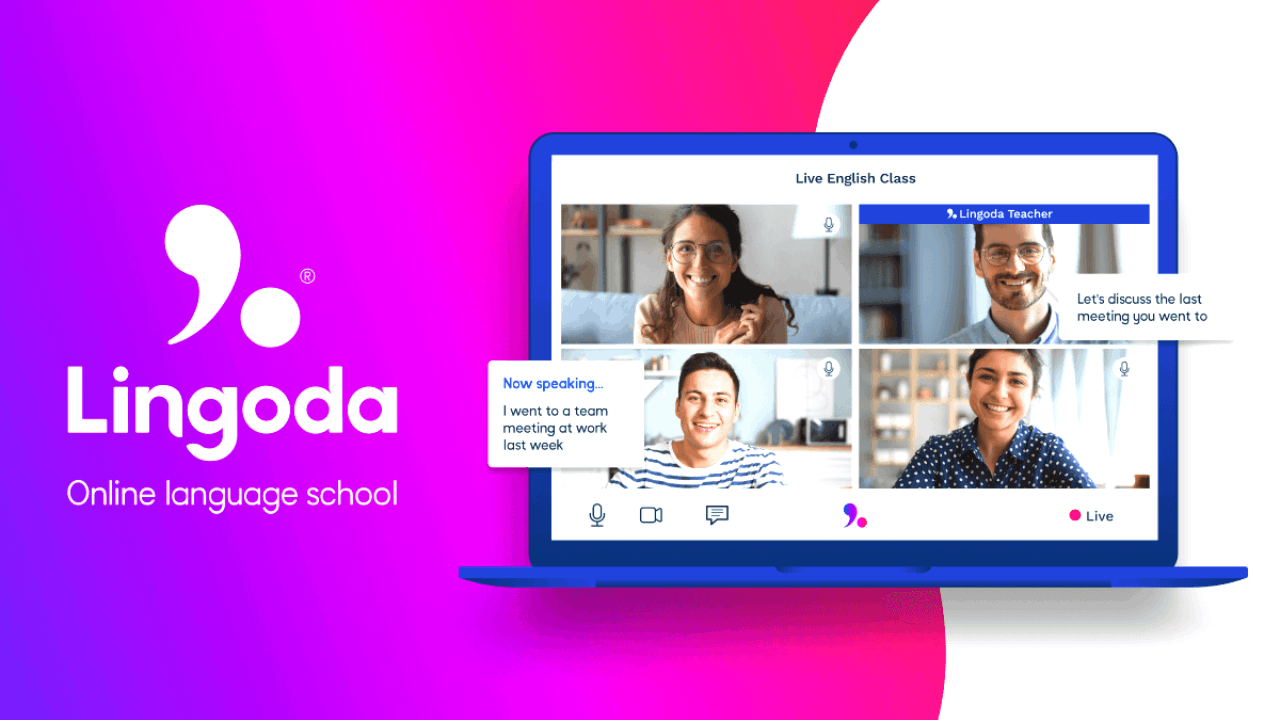 A certified native English teacher conducts classes of up to five students at a time, but you can also take private lessons for a fee. Lingoda's English classes offer different levels and you can choose which order you want to complete the lessons.
It has a full curriculum which is very similar to traditional schools so you know how long you'll be studying the lessons.
Bilingua
Bilingua offers you a chance to connect with native speakers and learn the English language through experience.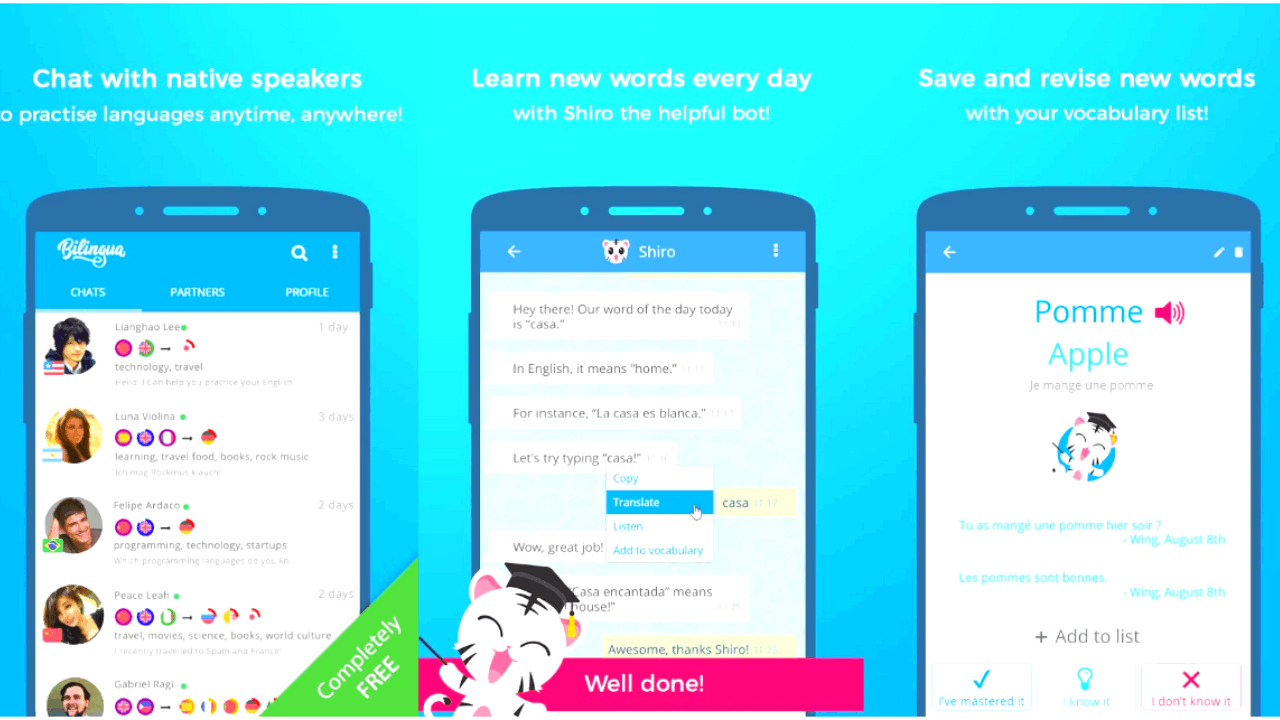 Bilingua is an app where you can find an online tutor that will help you master the English language. You can even find professional tutors on the app if you are truly determined to work on your skills.
The app makes learning fun by playing games and making casual conversations.
Busuu
Busuu is another online learning app that lets you practice speaking in English through flashcards.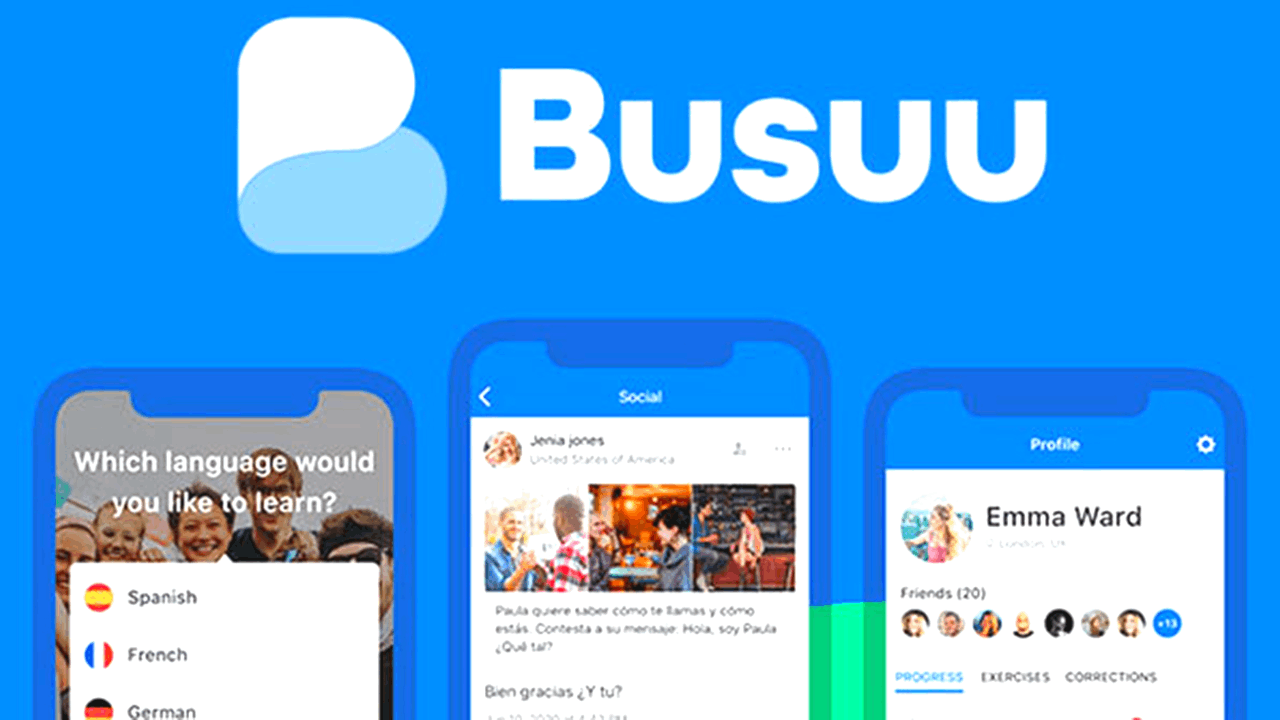 The app features a speech recognition tool that provides immediate feedback on how well you pronounce the words. The free version might have limited features but it is already good enough to help you learn English.
If you want more, you can unlock the Premium version as it has more content and study plans to help you improve.
Conclusion
Online learning apps offer a great way to improve your language skill. If you want to learn English and become proficient in the language, these apps will help you speak the language with confidence.