Have you faced PUBG Moblie Lag problem? And want to get rid of Lag? Then read this full article on GFX Tool. We have a solution to your question.
PUBG Mobile has a high data game. So that if you're playing the game on law specification mobile, then you faced this kind of problems. But we have a best and straightforward solution to fix it. It's we called as PUBG GFX Tool.
GFX Tool is an apk that edit Pubg Mobile graphic in backend and setup for the best experience on your android. So let me say how to use and download GFX Tool PUBG.
Information About PUBG GFX Tool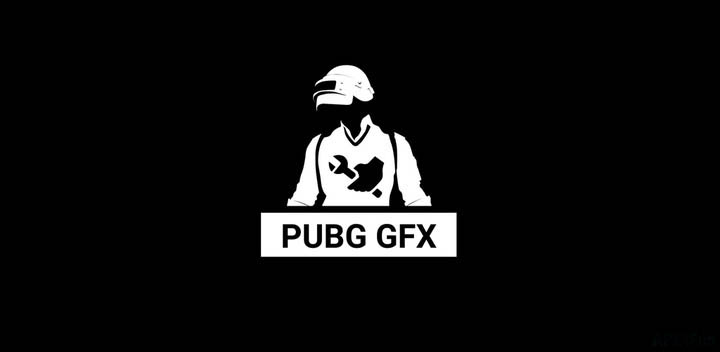 | | |
| --- | --- |
| Apk Name | GFX Tool |
| Size | 2.7 MB |
| Version | 5.2.2 |
| Updated | 21 February 2019 |
| Requires | Android 4.3 and up |
| Ratings | [kkstarratings] |
If you are a Pubg Mobile lover and play it daily And faced lagging problem, then this tool is beneficial for you.
The Graphics is the most effective point for PUBG Mobile Lag Fix. PUBG has many customization options for graphics in the game. But you can't be able to set all as you want. But GFX Tool For PUBG do all the settings that you want.
Basically, In GFX Tool Pro you can create custom settings that suitable to your android device so that you can play Pubg without lagging. Many custom settings are available in this tool to let me introduce all that here.
Resolution: You can set screen resolution as suitable to your device. Here you can select from the Lowest 960*540 to 2560*1440 Highest. The lower Game resolution will improve FPS.
Graphics: You can set graphics that you like here's many options like So smooth, Smooth HD, Smooth, Balanced, HD, And HDR.
FPS: Most of the GFX Tool provides this option to edit your FPS setting to 30 to 60fps. That is the also most effective point for fix lag in pubg mobile.
Style: Let you decide hows your games colors. Colorful, Soft or Realistic.
Shadows: Enable or Disable Shadows. You can also customize it from PUBG Mobile Graphic Setting.
This is the main setting that you are getting all the GFX tools that help you to Fix Lag in PUBG Mobile In One Click.
Related: Best OnePlus Games
How To Download & Install GFX Tool Apk?
First Of All, Click on the download button and download it. We've presented five best GFX Tools Pro to our other section you need to download any one. You can also prefer rating to get the best by public experience.
When you complete your download task, then click on install.
You need to allow Unknown Source Installation From Phone Setting.ting.
Then Click on install, and you can see the app appears on your screen.
Hopefully, you have completed the installation process more comfortable and if any problem you faced then comment below.
Now the turn for set the best setting in GFX Tool For fix lag in PUBG Mobile.
How To Fix Lag In PUBG Mobile?
When you completed the above-mentioned installation process, then open the app and also Keep off PUBG Mobile Game.
Now here we present some basic GFX settings for fixing lag in PUBG Mobile. You need to follow all those setting and apply it.
Not all free quality is the same; therefore, in the settings, you need to make a little bit change according to your mobile. Which we will tell you very closely below.
First of all, select the version of your game.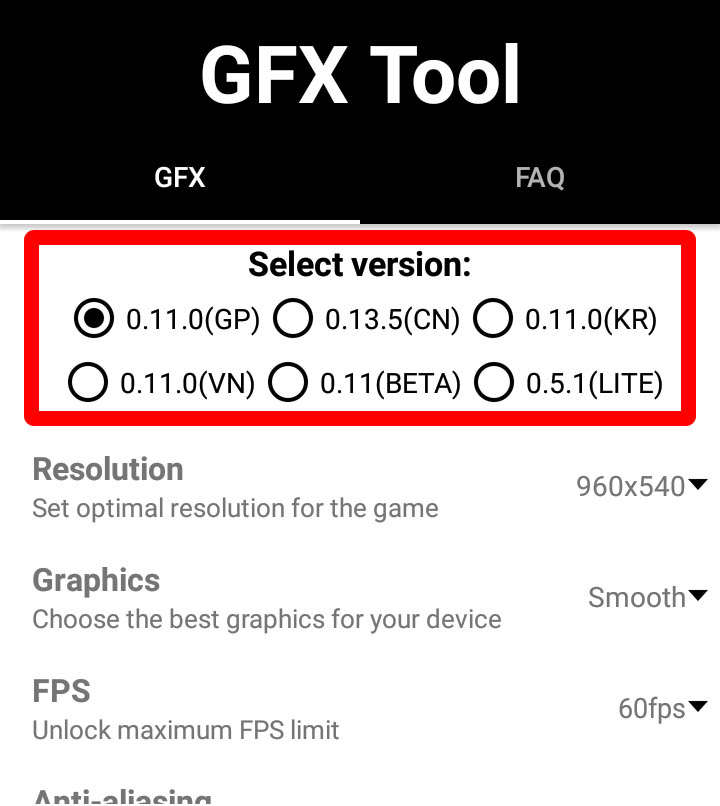 After that, resolution, It's better to have a lower resolution than your native resolution. Suppose if your phone's native resolution is 1440(HD+) then select 1280*720 that's making lower lag and also decrease battery use as well as.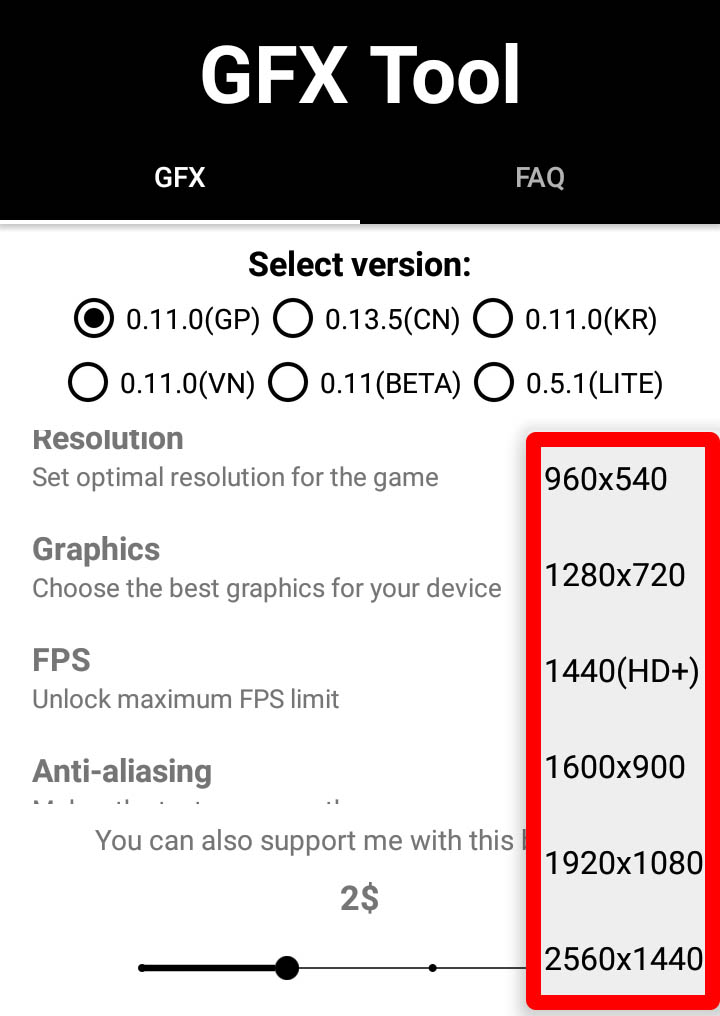 Graphics: The best graphic is the Smooth & So Smooth for all lower specification devices or also for medium devices. But if you have a higher spec. Mobile phone then you also go for HDR And Smooth HDR.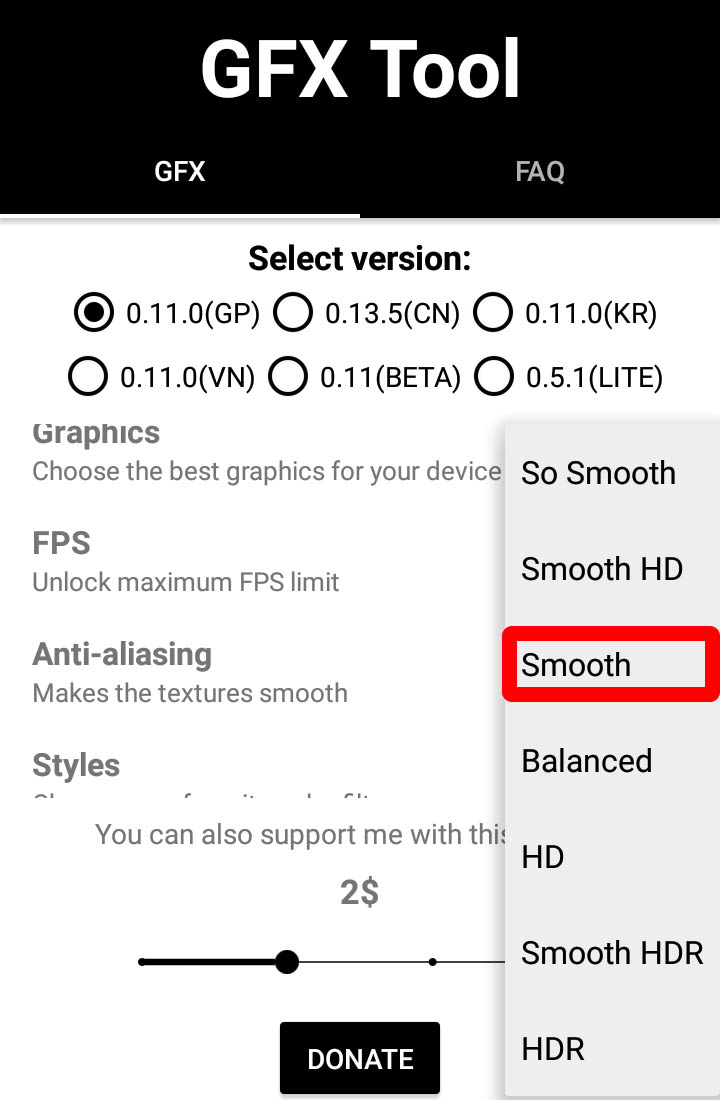 FPS: On Higher 60FPS you can play the game very smoothly. But this will also consume more battery power and hit your device very soon. So you go with 40Fps to decrease these two cons.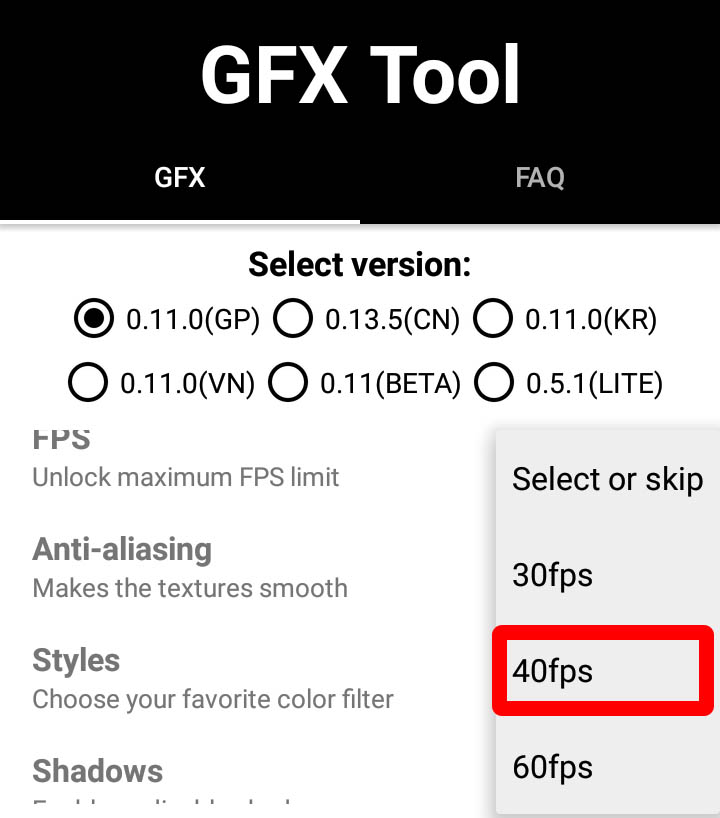 Styles: You can choose a style that you like. This will not mandatory and this not affect more on lagging. Classic and colorful is the more likely to play with.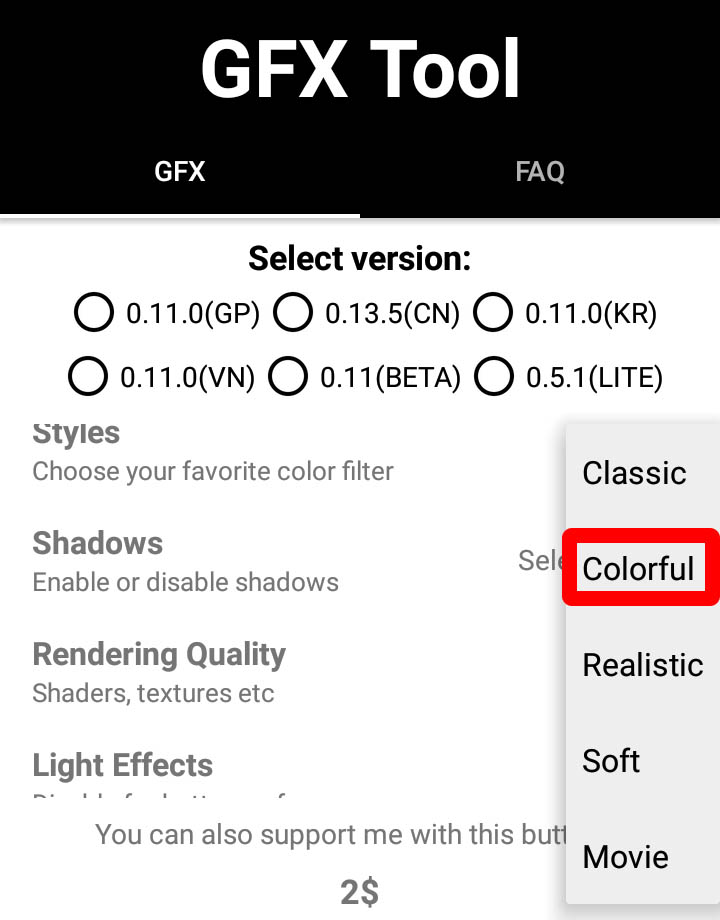 Shadows: You can enable and disable this. We prefer to disable shadows because this will definitely give you elevated performance and you get changes in lagging.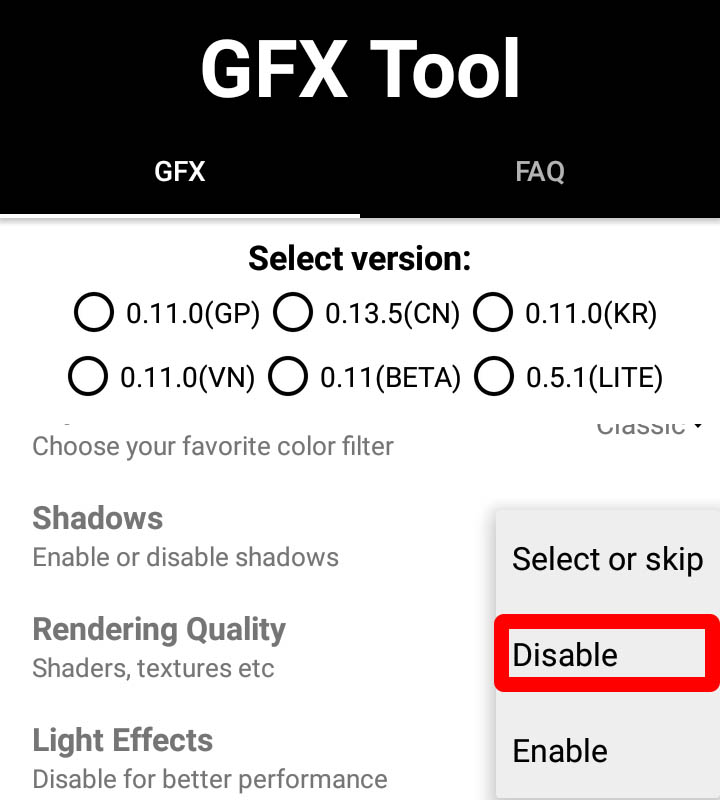 Now your all settings is done. You can click on Accept and after that, your PUBG Mobile should open with this all settings that you have did in GFX Tool Pro For PUBG Mobile.
Will we get banned for use this in PUBG Mobile?
This is the most asked question about this tool. But we want to clarify you that you not banned by PUBG Mobile for use Gfx tool on it. But if you use this tool over and over, Then we can not say anything
Just setting your best setup and launch PUBG via this tool then your settings are not going anywhere from Pubg you no need to do this step every time.
Now you can play PUBG Mobile And Tournament lag free and get won.
Wrapping Up:
I hope you understand all the information given here. If you have any question about GFX Tool or then please comment below and if your PUBG Mobile lag will fix by this method then also comment for our work. Thank you for reading to us.
Our Other Articles: