Want to remove Pattern or Pin Password from android device. Then this tool Android Multi Tools is only made for you. Let it download from here.
In the 21st century, a digital industry growing very well and when it comes to Android device  According to Newzoo 3.1 billion active smartphone devices in the world.
This is show hows the Android phones are spread out in the world. In this fast world sometimes people forget their Android PIN/Passwords or Geasutre that he/she is using for unlocking their device. So only way to open the device is Remove Passwords or Pattern. So, therefore, Android Multi Tools help you to remove any lock from android.
Android Multi Tools- Remove Any Lock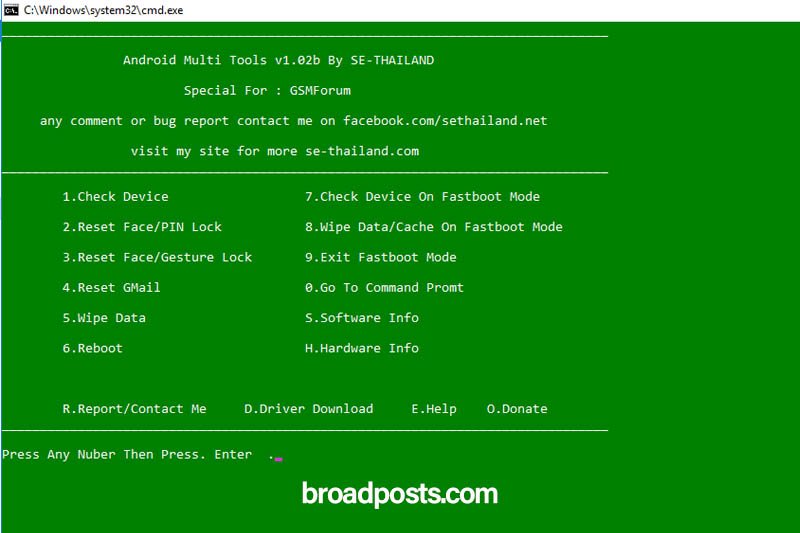 Android Multi Tools are using to remove any lock from the Android device. You can remove Password Lock, and Gesture lock as well as pattern lock or pin. This is a backend system that finds an android device reset face and unlock the Android in a single click.
As shown in the name there are many useful features for Android in this multi-tools like TWRP Recovery, Single click Reboot and many more that all I will mention in the next section So that you can understand in depth.
Now before you go to download these tools let me introduce you with the best feature of these tools.
Features
Single Click Reboot- You can Reboot your Android device in just a single click
Reset Forgotten Gmail ID- Whenever it comes to Gmail most of us and you have a many Gmail Accounts on phone So it's too difficult to manage all and keep it store in mind But after installing this tool you can Reset your Forgotten Gmail ID. So this is a big benefit for multiple Gmail users.
Remove Face Gesture Lock- Most of the new android phones are comes with Face Recognize and if face lock stops working suddenly then you can remove the lock by these tools.
Reset Password/PIN From Any Android Devices- Most of the Android user has a Pin or Password locks on their phone and sometimes they forgot this PIN or Password. So it's very difficult to unlock the device. But, with Android Multi Tools Hard Reset you can unlock phone easily.
Check Device Specifications- You can check which device you're using. Check your RAM/ROM and many other inner specifications and device status. And you can also check IMEI Number, Android Version, Model Number, And Processer as well
Drivers For Android- If your android has missed any drivers then you can get most of the Android drivers on Android Multi Tools.
Reset Android- Easily Reset your Android in a few minutes.
 Wipe The Data- Undraw the data of an Android without installing the custom recovery TWRP.
Requirements
If you want to download Android Multi Tools v1.02b, so there are some Device Requirements that I should mention below so read and install this.
For Download Multi Tools An Internet Connection Required.
For Run, This Tools You need PC or Laptop that supported Windows system, And also needs any Installed windows operating system. (Windows XP, 2007, 8 Or 10 Any)
Download Android Multi Tools v1.02b
In the 2019s market many Android tools available. But if we talk on the best means then there a few are appear. And Many of them is not working this time because tools are outdated.
So in this article, we provided one of the best Android Multi Tools Latest Version from 2019. And For download this you need to click on the download button that mentioned below.
When you click on this button, you're Redirect to the main download page, and then you get the latest version of this tool.
How To Use Android Multi Tools Free On Windows?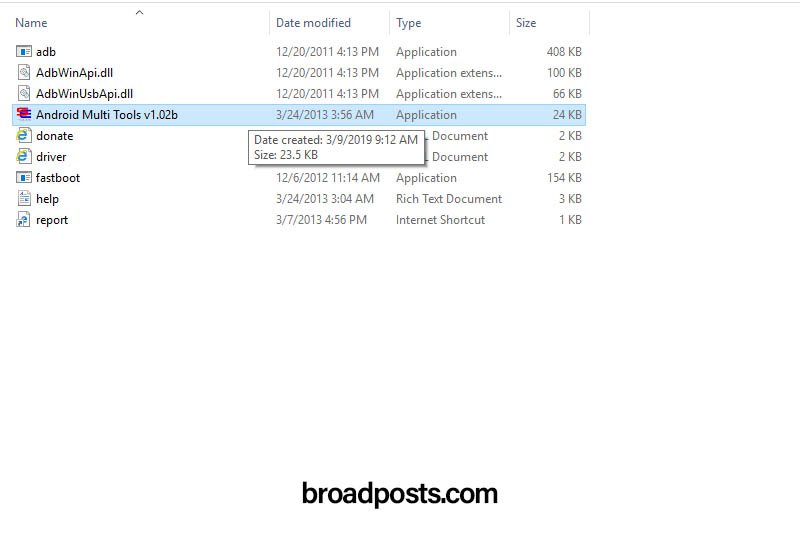 Whenever you completed the download process from here, then you need to find this downloaded Zip file in your computer or laptop. Extract it in your any folder that easily searchable.
Click On Android Multi Tools  v1.02b.exe and Install Application.
Connect Android Device that you want to use with these tools. And your Android must be Rooted Enable Debug mode or fast boot mode.
Then open Android Multi Tools From Extract Files. When you open this tools application, you can see Green screen with some Text formats. In the text, all the features and codes for activating functions appear. Now let me explain in broad how to use it.
Press 1 and then Enter for check device profile.
2- For reset PIN/Face Lock
3- Reset Any Gesture Lock
4- Reset Gmail
5- Wipe Data
6- Reboot Android
7- Check your device in Fastboot mode
8- Wipe data and cache Fastboot mode
9- Exit from Fastboot mode
0- Go to command prompt
S- For software info
H- Hardware information
D- For Download all driver
Conclusion:
We hope you may get all the information about Android Multi Tools v1.02b And now you can able to use these tools if you have any problem still suffering in your mind then please comment down. We try to solve all of your issues as quick as.
Software